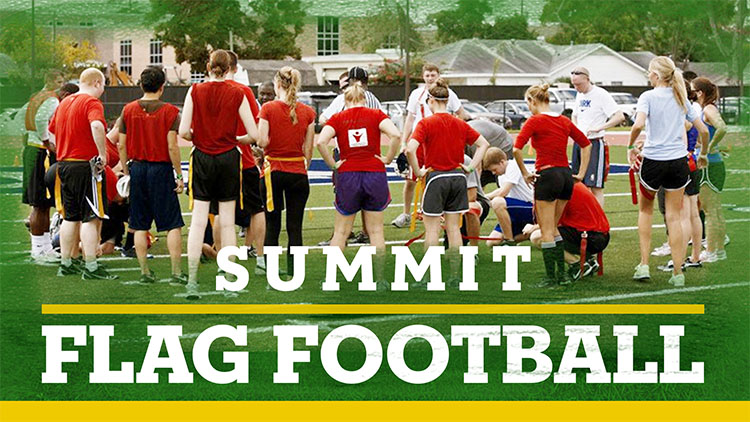 Summit Flag Football
Sat, Oct 11–Nov 8 — Off Campus (Warrior Field)
---
Are you ready for some football? We hope so! Join Summit Young Single Adults every Saturday from Oct 11-Nov 8 for fun, fellowship and co-ed flag football.
We play on a gorgeous AstroTurf (R) field just like the pros! Teams are forming now in Life Bible Studies, so check with your class leaders about how to sign up.
We'll have 4 weeks of doubleheaders followed by the playoffs on Sat, Nov 8. The cost is only $40 for the season (or $15 per game at the door). Make it even better by inviting a friend!
Downloads
---
Registration