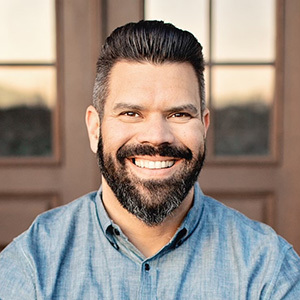 The Band of Brothers Men's Ministry of Houston's First, invites all men to come together for an evening of dinner, fellowship, and a powerful testimony from Robby Gallaty about God's redeeming love.
Before Robby was a pastor, he was at rock bottom. He had broken the trust of his friends and family through lies and stealing to support his addiction. But Robby's mistakes didn't define him, and our mistakes don't have to define us either.
Robby is the Senior Pastor of Long Hollow Church in Hendersonville, TN. He has a Master of Divinity Degree in Expository Preaching and a Ph.D. in Preaching from New Orleans Baptist Theological Seminary. He has authored many books and is the founder of Replicate Ministries, a discipleship ministry.
This event is for men and male students of all ages. Registration is required.
Date, Time & Location
Friday, Sep 23 @ 6:30–8:30p — The Loop Campus (Fellowship Center)
Check-in starts at 6:30p. Food lines open at 6:45p.
Cost & Registration
Cost is $15 per seat and includes dinner.
Register by midnight, Sunday, Sep 18.
Scholarships are available. For a scholarship contact Julianne Kho at Julianne.Kho@HoustonsFirst.org or 713.957.7681.
Table Reservations
A limited number of tables are available for reservations. You can reserve a 6-seat table ($90) or an 8-seat table ($120).
We can only guarantee seats together if you purchase an entire table. All other seating is general admission.