---
Here's what we originally posted about this year's World Mission Offering results — including an update to the total that was announced on Easter Sunday:
We did it, Houston's First family!
Once again, the Houston's First family came together to show our church's support for missionaries who are sharing the Good News of Jesus in Texas, the United States, and around the world!
The World Mission Offering — given beyond our regular tithes — is an annual offering received by the church. Our goal in 2021 was $1,400,000 with the funds to be given as follows to missionary-sending organizations: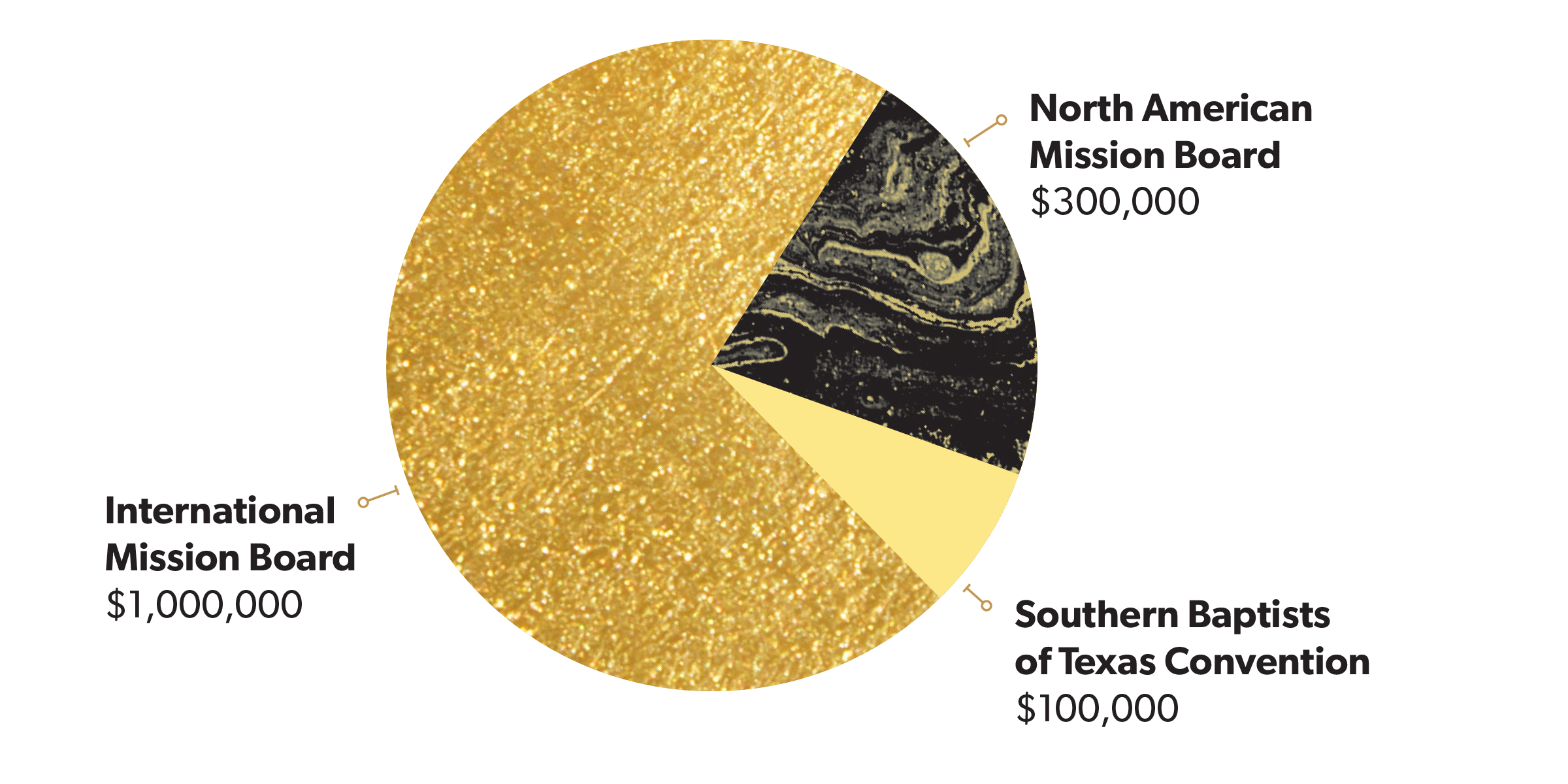 International Mission Board — $1,000,000
North American Mission Board — $300,000
Southern Baptists of Texas Convention — $100,000
Originally set for Sun, Feb 28, our day of giving was rescheduled due to the devastating winter storm that struck Texas in mid-February. While we turned our attention to help those impacted by the storm, we set Sun, Mar 28 — Palm Sunday — as this year's day of giving.

When the donations were tallied, the Houston's First family had given $2,628,946 — surpassing our goal by more than $1,200,000 and setting a new record amount for this annual offering. Those funds came from 2,820 donors (individuals, couples, or families) — and included 433 first-time givers who had never given to Houston's First before!
NOTE: On Easter Weekend, Pastor Gregg announced that $2,407,398 had been raised. However, over $220,000 came in that day and in the days after Easter — leading to our new total of $2,628,946. Praise God!