Parenting Seminar • Lunch-n-Learn • About • Resources
Parenting Seminar with Rob Rienow
Your Family and God's Family in the World
God wants to use your family, with all your struggles and challenges, to make a difference in the world for Christ. Throughout the Scriptures, God gives His people a "multi-generational Great Commission." This seminar will encourage your entire family to expand your vision for how the Lord can use your family to bless the world and build His Kingdom.
Choose from two times in the GYM – 9:15 or 10:45a.
No registration needed for the seminar.
Feel free to come as a Life Bible Study.
Childcare available through normal NextGen programming.
Open to parents, grandparents and anyone else who desires to make in impact in the Next Generation.
Lunch-n-Learn with Rob Rienow
Essential Virtues for the Christian Home
During this special lunch-n-learn session, we will explore two "essential virtues" for the Christian home — worship and forgiveness. Our families need prayer and time in God's Word, and with all the sin and struggles that take place in every home, we have to become experts at giving and receiving forgiveness. You will come away with practical ways to grow in both of these essential virtues.
12:30–2p in the Fellowship Center
All parents and grandparents are welcome.
Box lunch provided – choose from salad or sandwich at registration. Cost is $5 per person.
Childcare available through registration.
Registration Coming Soon!
More about Rob Rienow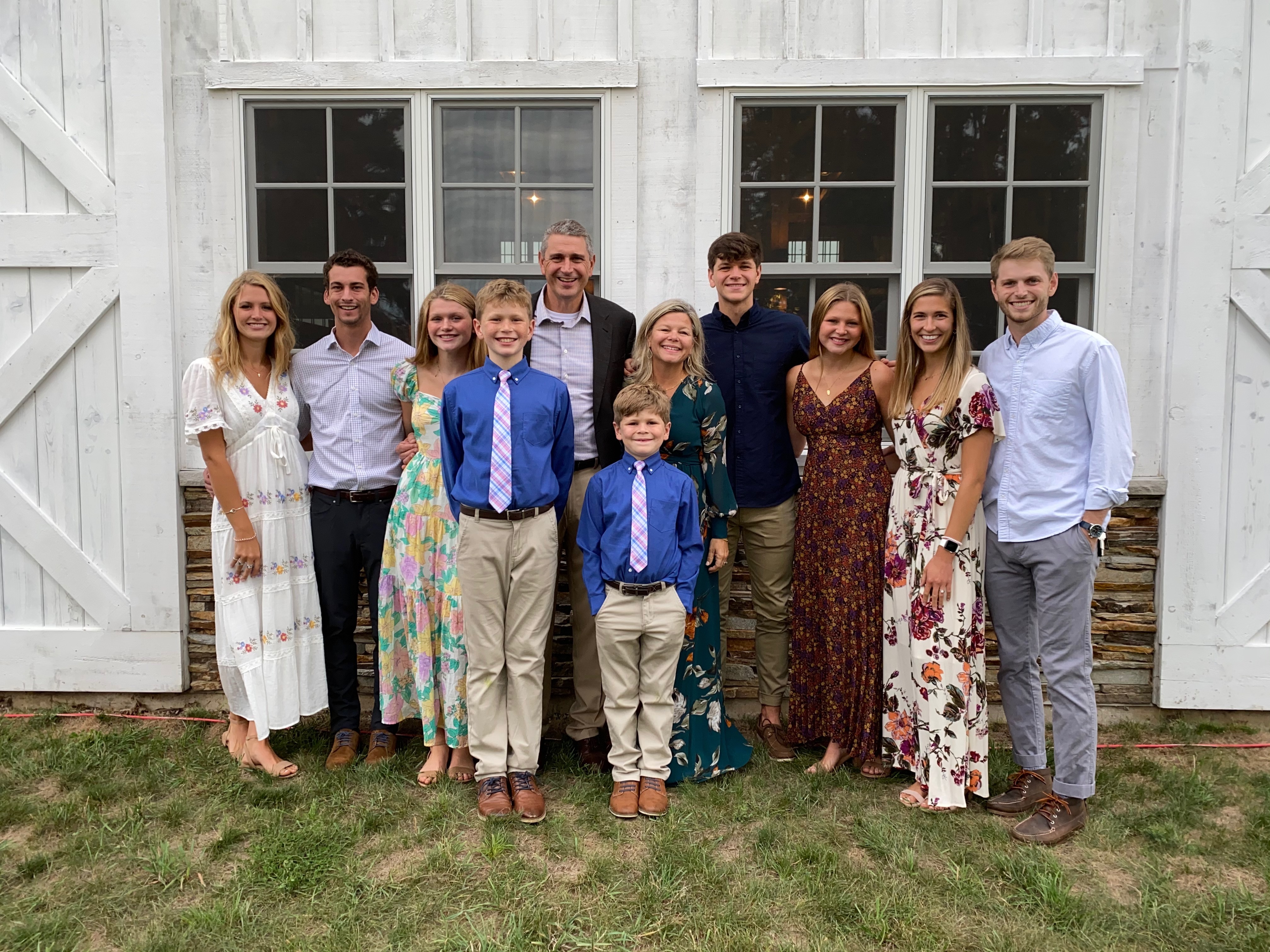 Dr. Rob Rienow's most important ministry is loving his wife Amy and partnering with her to lead their seven children to love God. He and Amy are the founders of Visionary Family Ministries. He has been ministering to families for 30 years, speaks at national and international conferences, and is the author of several books including Visionary Parenting and Healing Family Relationships. Rob's passion is bringing hope and help from God's Word to families around the world. When Rob is not fishing for men, he enjoys fishing for fish.
Resources
As a parent or grandparent, you are probably looking for resources to assist you, grow you and help make this journey much better for you and your kids. The NextGen Ministry is here to help. Find out more at our Grow AT Home page HERE.