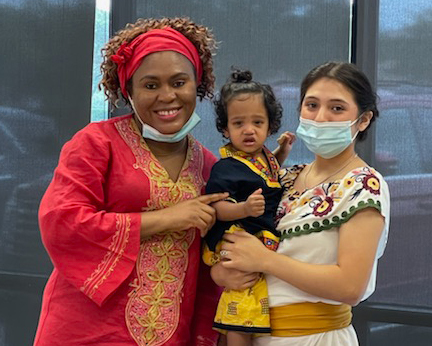 The Sienna Campus of Houston's First is located in Fort Bend County — the most diverse county in Texas and one of the most in the United States. On Pentecost Sunday, the Sienna Campus celebrated that people from different backgrounds and cultures can come together to worship the one true God and that we are all made in His image.
Pentecost Sunday was observed on Sun, May 23. The day commemorates the descent of the Holy Spirit on the Apostles and other disciples following the Crucifixion, Resurrection, and Ascension of Jesus Christ, and it marks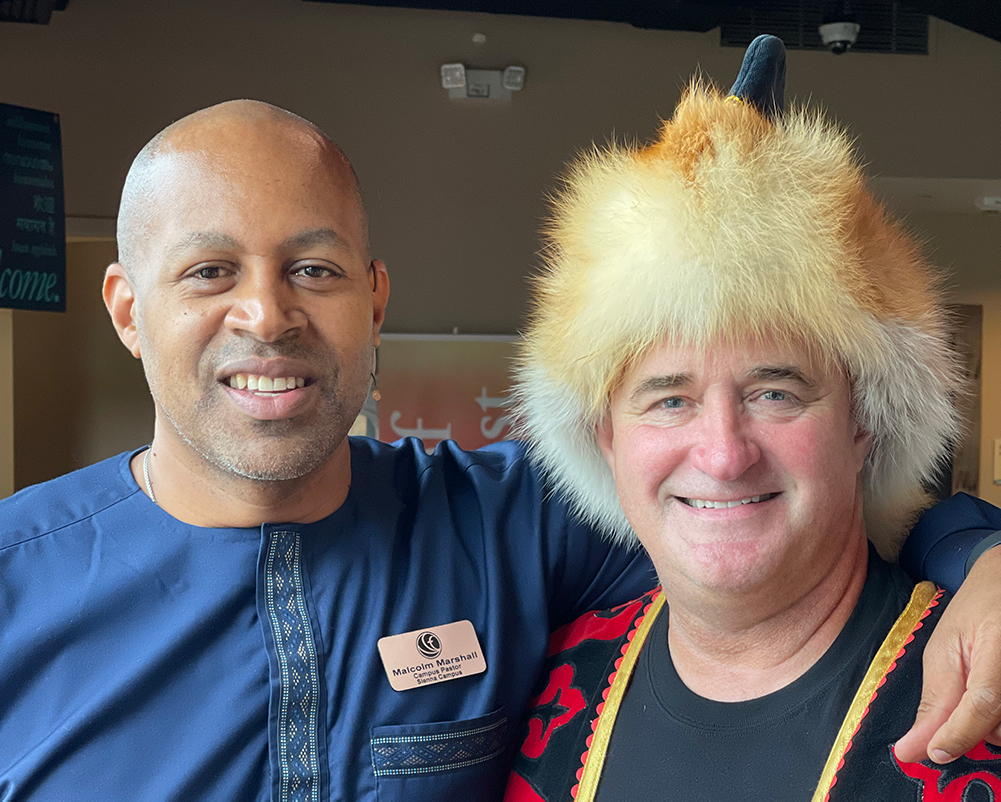 the beginning of the Christian church's mission to the world which continues today.
"At the Sienna Campus, we celebrate the Day of Pentecost by wearing traditional dress from our country of origin or where we have an affinity for a country or people group. We decorate the worship center and foyer with red, orange, and yellow which symbolizes joy and the fire of the Holy Spirit," says Ron Barkley, the campus' Minister of Campus Development. "We listen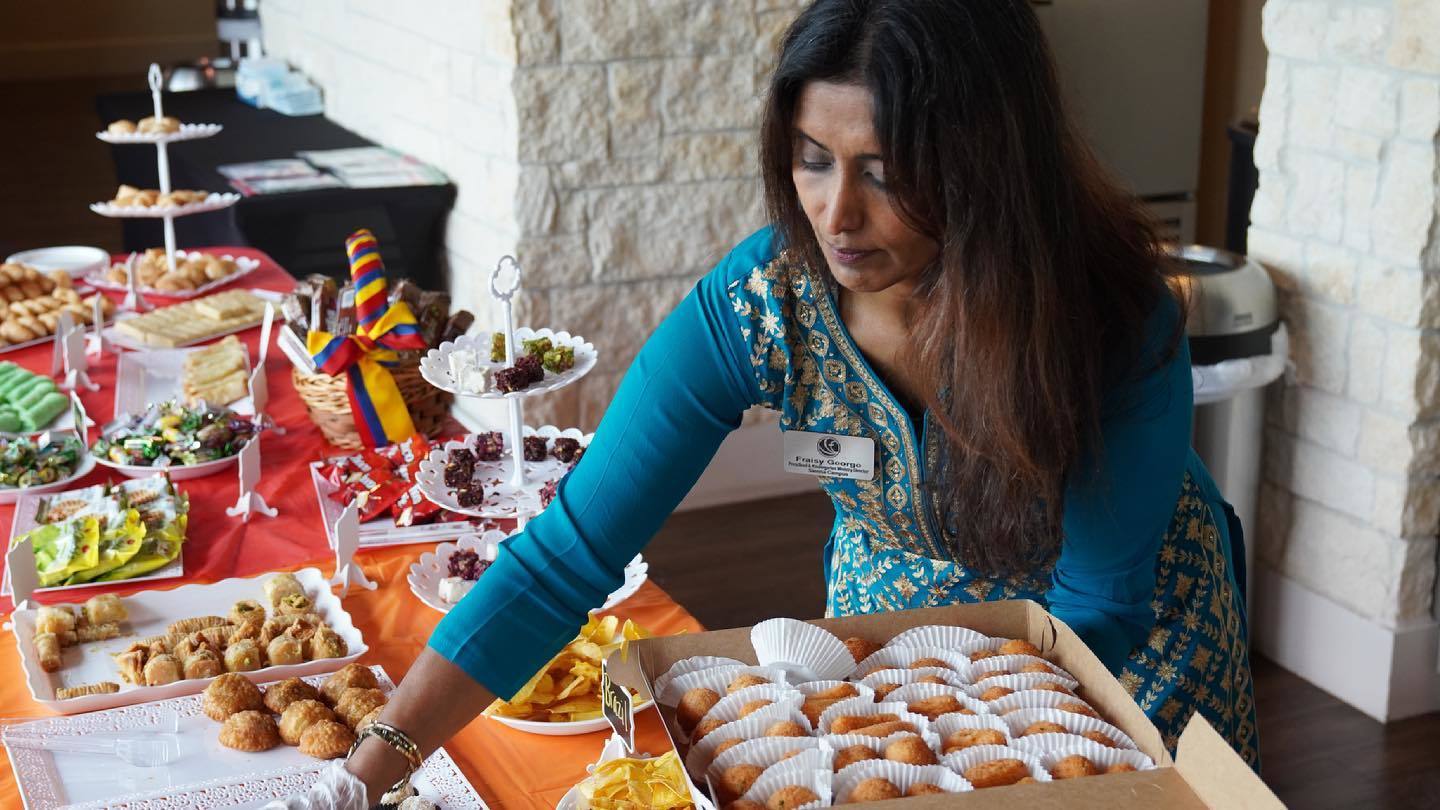 to the Gospel account of Pentecost by having members read the scriptures in various languages — their mother tongue for many of them. We have several large tables brightly decorated and prepared with delicious foods from around the world."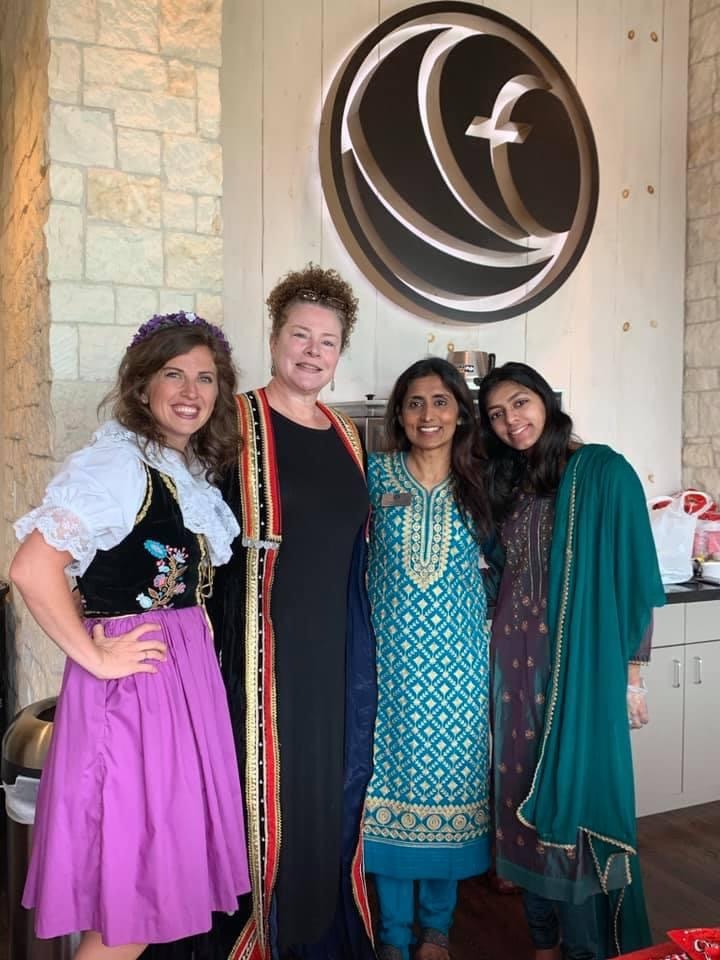 This was the second year that the campus held the Day of Pentecost Celebration and it aligns with the purpose of the Imago Dei Task Force at Houston's First – a diverse and representative group of church members, including Sienna Campus Pastor Malcolm Marshall and Cason White, a deacon who attends the Sienna Campus. The Task Force was convened in May 2020 to encourage and empower followers of Jesus Christ to humbly listen to and learn from others' unique experiences.
"We see the Day of Pentecost as a scriptural and meaningful way to highlight diversity, missions, and completing the mission of the Great Commission," says Barkley.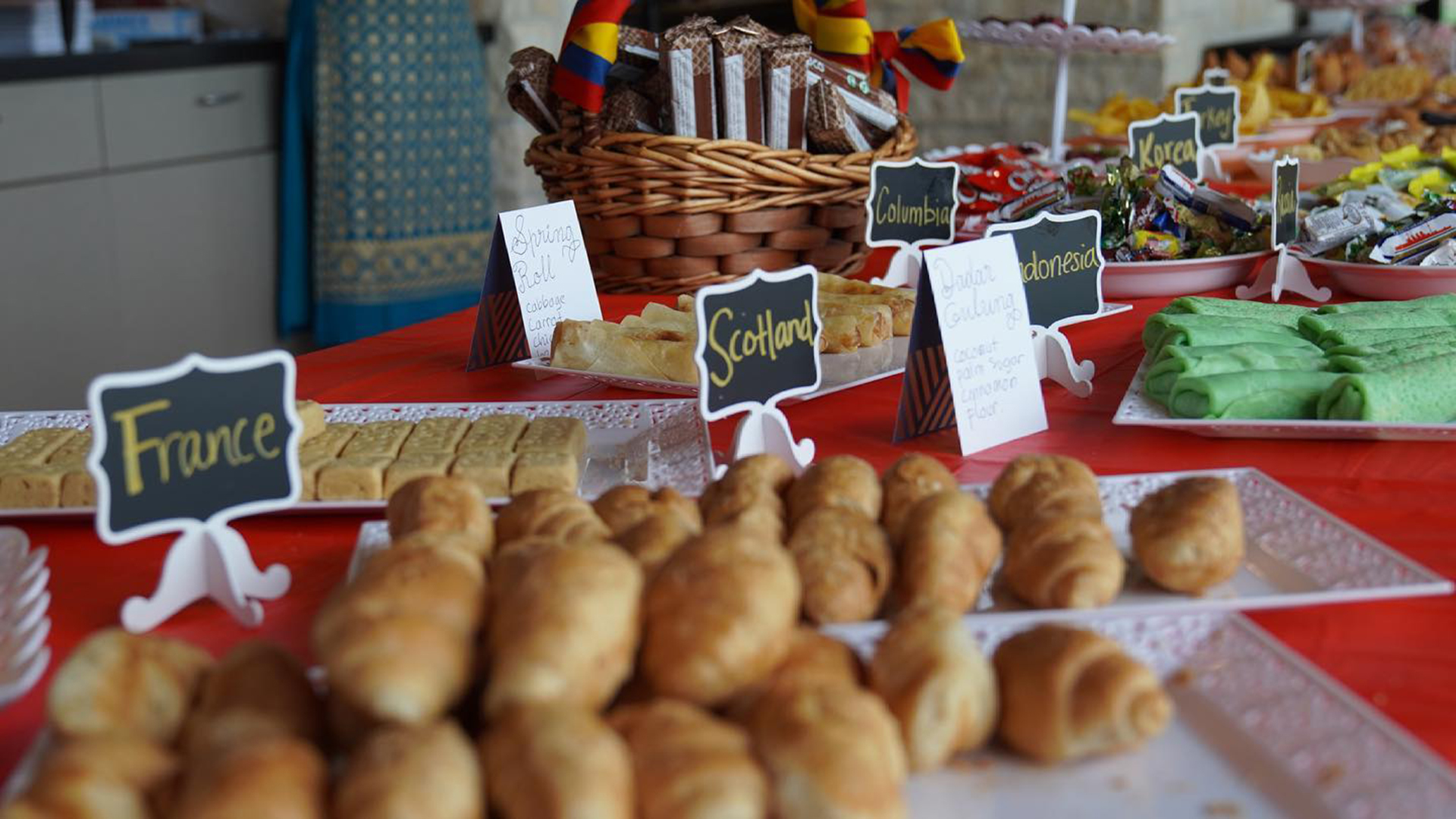 The Sienna Campus, along with our other three campuses, also offered a Milestones class earlier this year called Ethnos: How to Love Your Neighbor Well – a class where others can learn to foster healthy and helpful dialogue among the ethnos (Greek for "a multitude or people group living together"), so that we can truly honor the scriptures.
The Day of Pentecost Celebration and the Milestones class are just some of the steps that the Sienna Campus takes to remind our church family and to celebrate that we are all made in the image of God.