The Bible reveals that the outpouring of the Gift of the Holy Spirit - Pentecost happened 50 days after Jesus was resurrected from the dead!
Pentecost did not occur just somehow or somewhere. Pentecost happened during the Jewish Holiday of Shavuot. Discover how Shavuot (Feast of Weeks) and Pentecost are connected and how the Jewish "Festivals of God" Celebrations are completed in Jesus Christ!
Dr. Guillermo "Bill" Katz will unveil the mystery of Pentecost:
Why was Pentecost 50 days after the resurrection?
Is it significant that Pentecost happened on the Jewish Holiday of Shavuot?
What are the similarities between the giving of the Torah and the gift of the Spirit?
Where and whose House did 120 people meet in?
Find out why in Christ everything old became new!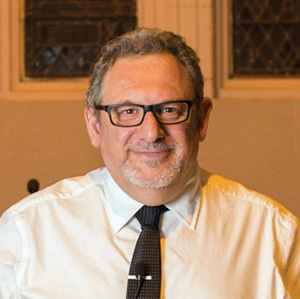 We'll welcome our friend Dr. Guillermo "Bill" Katz as our feature teacher. Bill is a Jewish believer in Jesus and has been involved in outreach to the Jewish people since 1985. Academically Bill has earned a BA in Jewish Studies from Moody Bible Institute, an MA in Missions from Fuller Seminary, and recently completed his Doctorate. He currently serves for Hope for Israel representing the ministry in both Spanish and English-speaking Churches in North America.
Time: Doors open at 5:30p. Program begins sharply at 6:30–8:45p. You are encouraged to arrive early!
Attire: Business Casual

Food: The evening includes a three-course dinner with hot and cold beverages available.
Cost:
$30 per person through Jan 22
$35 per person through Jan 23-Feb 12
$40 per person through Feb 13-17
$45 per person at the Feb 18