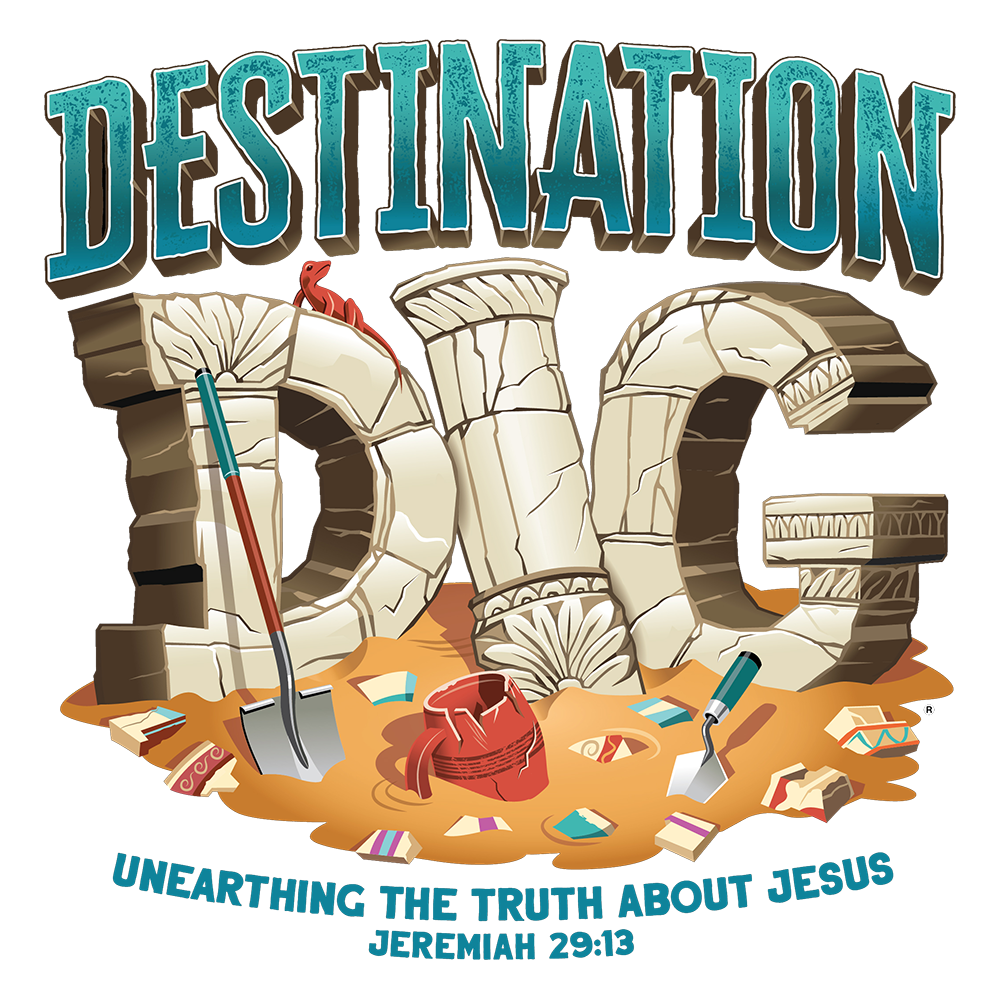 VSB Info • Volunteer • VBS Family Night • VBS Women's Study
Mon, June 21 – Thu, June 24 @ 9a–12:30p

Pack your bags and grab your gear. VBS 2021 is heading to present-day Israel where an epic adventure of discovery awaits. Discover long-hidden treasures, amazing finds, and exciting evidence that proves biblical events were not just stories. They really happened!
"You will seek me and find me when you search for me with all your heart." — Jeremiah 29:13

Online registration closes Wednesday, June 16. Walk-up registration will be available the week of VBS.
---
VBS Volunteers
We are excited to be hosting VBS 2021 at the Loop this summer! We are in great need of leaders to help share the love of Jesus with kids. Watch this short video and click the link below to sign up to help!
---
VBS Family Night
For the entire family!
Wed, Jun 23 @ 5–7:30p — The Loop
5–6:15p — Dinner
Chick-Fil-A available for $6 (choice of 8 pc. Nuggets or Sandwich) with chips, cookie and a drink.
Each meal includes a DIG Drawstring Backpack.
No pre-purchase necessary.
Credit card or cash accepted.
Line starts in Main Foyer.
5:30–6:25p — "House of Caiaphas" Experience and Open House
FREE for everyone in your family!
After dinner, make your way to the west side of the Worship Center to make your way up the steps, through the columns, to the House of Caiaphas.

Enjoy fun, interactive activities and see what you can find!
Also, take time to stop by your Children's rooms for an Open House of all that has happened Mon-Wed of Vacation Bible School.
6:30–7:30p — VBS Program
Take part in the songs, the videos, the fun and excitement that is the Opening Ceremony of VBS each day.
Quick message from Pastor Gregg.
Boys vs. Girls Competition – whichever has the most attend for Family Night will receive a $500 (50 Compassion Kit) Bonus in our weekly competition.
---
The Well of Living Water
June 21–24 @ 9:30–10:30a
Join Christi Smith, Director of Women's Ministry, during VBS as she teaches a four-day women's Bible study.
We all have a soul thirst, and there is only One who will truly satisfy it. We all draw from the wells of the world at times to meet our needs and to fill the empty places in our hearts. But those things always fall short. Jesus is the eternal well of living water that never runs dry. Join us as we study the life-changing exchange between Jesus and the Samaritan Woman.
"But those who drink the water I give will never be thirsty again. It becomes a fresh, bubbling spring within them, giving them eternal life." – John 4:14
Learn more here.


---