Florence Nightingale followed her calling as a nurse in the 1800s as she left home and sailed away to Crimea with a team of nurses to tend to the sick and wounded soldiers during the Crimean War. Houston's First member Abbey Lee is following God's calling on her life as she serves as a ward nurse at the Samaritan's Purse COVID-19 field hospital in Central Park in New York City.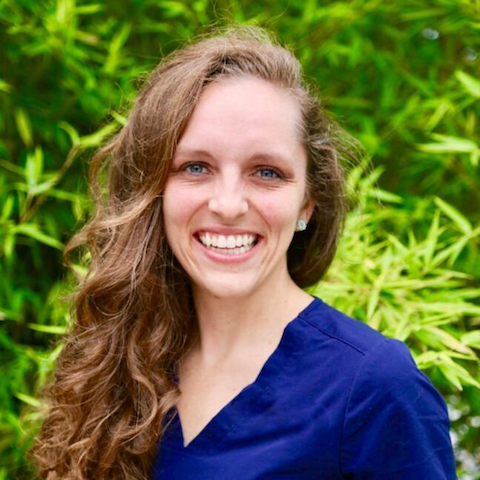 Lee has been a nurse for eight years and works as a clinical education specialist for HCA Houston Healthcare where her role is to be a mentor for new graduate nurses as they transition from school to professional nursing. Samaritan's Purse contacted Lee about her availability to serve during the coronavirus outbreak either in New York or Italy as she was on their roster.
"I was looking for mission opportunities within my nursing practice and found Samaritan's Purse on medicalmissions.org while they were looking for disaster members for their response to the Iraqi war," Lee explains. "I signed up then and have been on the roster since 2017."
Lee views her role as a nurse as more than just a profession.
"I've always seen my role as a nurse as a call from the Lord to be His hands and feet," Lee explains. "I am a nurse for a missionary purpose so I feel that God has asked me to do that in multiple ways through regular work here, in short term missions, and in this role during disasters"
Lee saw God at work as all the pieces fell into place for her to be able to serve.
"I have been asked to go before but there have always been lots of other commitments and constraints keeping me in Houston. My boss is very open and even excited to have me serve in Jesus' name and things at work are manageable so that my team can have me gone for six weeks," Lee shares. "I am also working on getting my master's degree in nursing education so my school things are at just the right spot that it is reasonable to leave without having to lose any course work."
Lee left for New York in late April and will be there for a total of four weeks and then quarantine for two weeks after that.
"I am working as a ward nurse in the field hospital in Central Park — but with all missions, flexibility is key and expected."
Lee explains how using her nursing skills during this trying time can lead to an opportunity to minister to patients.
"I have been gifted with clinical skills and God has created a time and space where we can love on His people in His name and shine the light of the gospel to many that often would turn it away," Lee shares. "My skills create a space for a physical need to be met so we can have a spiritual conversation."