Like other programming at Houston's First, Milestones is adapting to the impacts of the pandemic and the need for social distancing by offering classes online this semester beginning the week of Aug 16. On-campus classes will be offered at The Loop Campus later in the semester beginning the week of Sep 16.
To help you locate online options, the church's web team has added an "Online" search filter on our Milestones page. Click that filter to show only classes offered online. Unclick it to show all Milestones opportunities — online and on campus.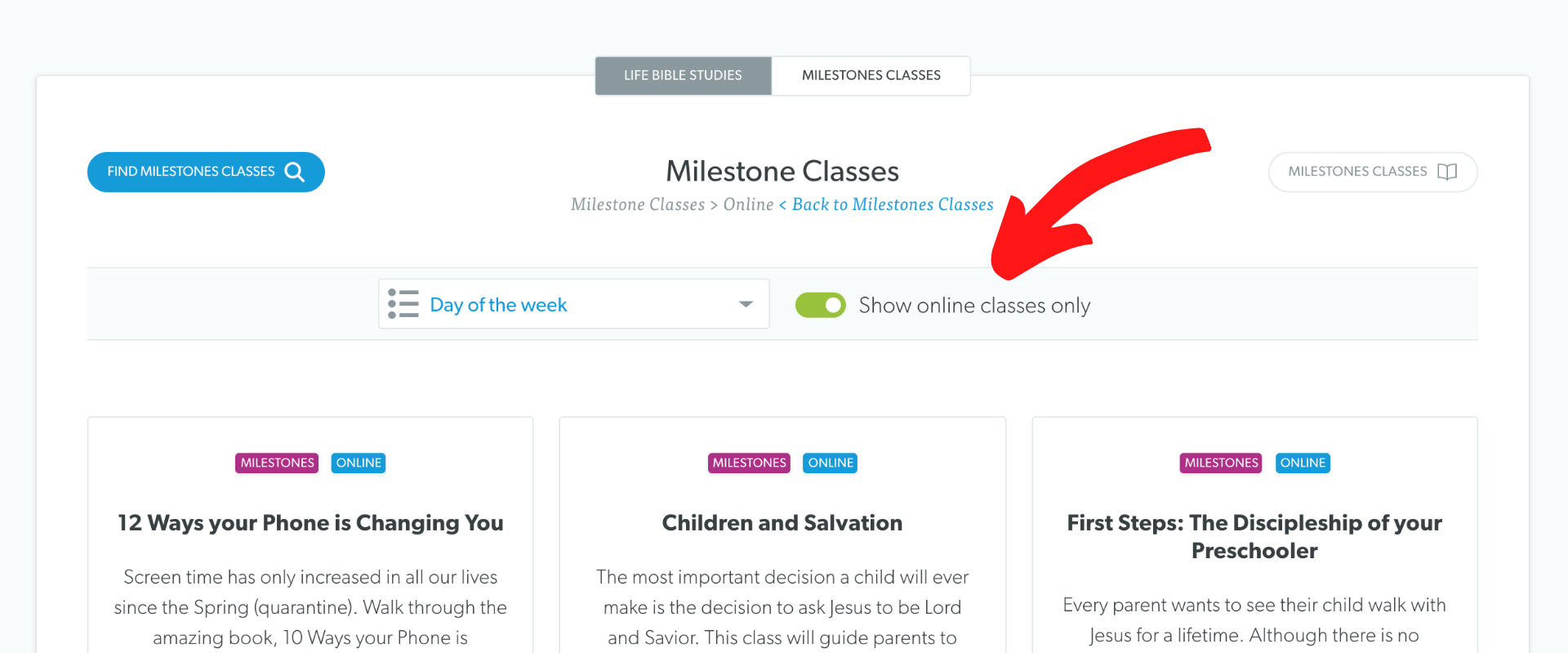 Among the classes offered online this semester are:
Not all of those classes begin the week of Aug 26, so click a class' name to find exact dates, times, and other details — and visit the Milestones page for the full list of what's being offered this semester on campus, too.
FIND FULL LIST OF MILESTONES CLASSES

What About MidLink?
Great question! MidLink is the overall name of Wednesday evening programming at The Loop Campus. While many online Milestones class start in August, MidLink on Wednesday evenings at The Loop will start on Wed, Sep 16.
On those Wednesday nights at The Loop, you'll find:
MidLink Cafe
Milestones classes
NextGen programming (Preschoolers, Children, and Students)
Worship rehearsals (Singers, Choir, and Orchestra)

NOTE: Rehearsals actually resume ONLINE on Wed, Aug 26 (not on campus)

Fitness classes