Prayer & Vision Nights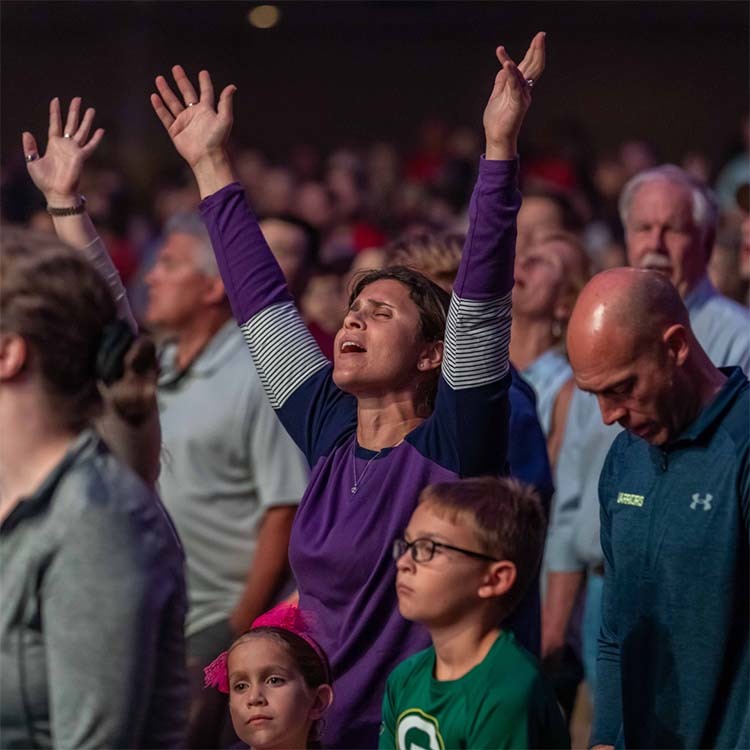 The Kainos vision is so robust and multi-faceted that Houston's First hosted four Prayer & Vision Nights — one at each campus — so our church family could come and hear directly from Pastor Gregg and others about where God is leading our church. These special evenings took place on Sundays from Sep 12 to Oct 3 and included worship, prayer, vision — and dessert! Attendees received their Kainos T-shirts and stickers, too.
Watch the following videos from one of our Prayer & Vision Nights to hear where God is calling us to go as a church on this new — or kainos — journey together.
Part 1: Goals and Our Commission
Pastor Gregg shares the primary and secondary goals of Kainos, and explains the projects in the "Our Commission" portion of the initiative.
Part 2: Our Community (Sienna)
Pastor Gregg looks at the "Our Community" portion of the initiative — especially about our plans for our Sienna Campus. You'll also hear from Sienna Campus Pastor Malcolm Marshall and others from Sienna, too.
Part 3: Our Community (The Loop, Digital, Cypress & Downtown)
Pastor Gregg continues with the "Our Community" portion of the initiative looking at projects that will happen at The Loop Campus, our desire to expand our digital footprint, and what we'll do at our Cypress and Downtown Campuses, too.
Part 4: Our Compassion
In this final segment, Pastor Gregg shares about the "Our Compassion" portion of the initiative and the many missions-related projects we'll support in our city, our nation, and our world.
Advance Commitment Night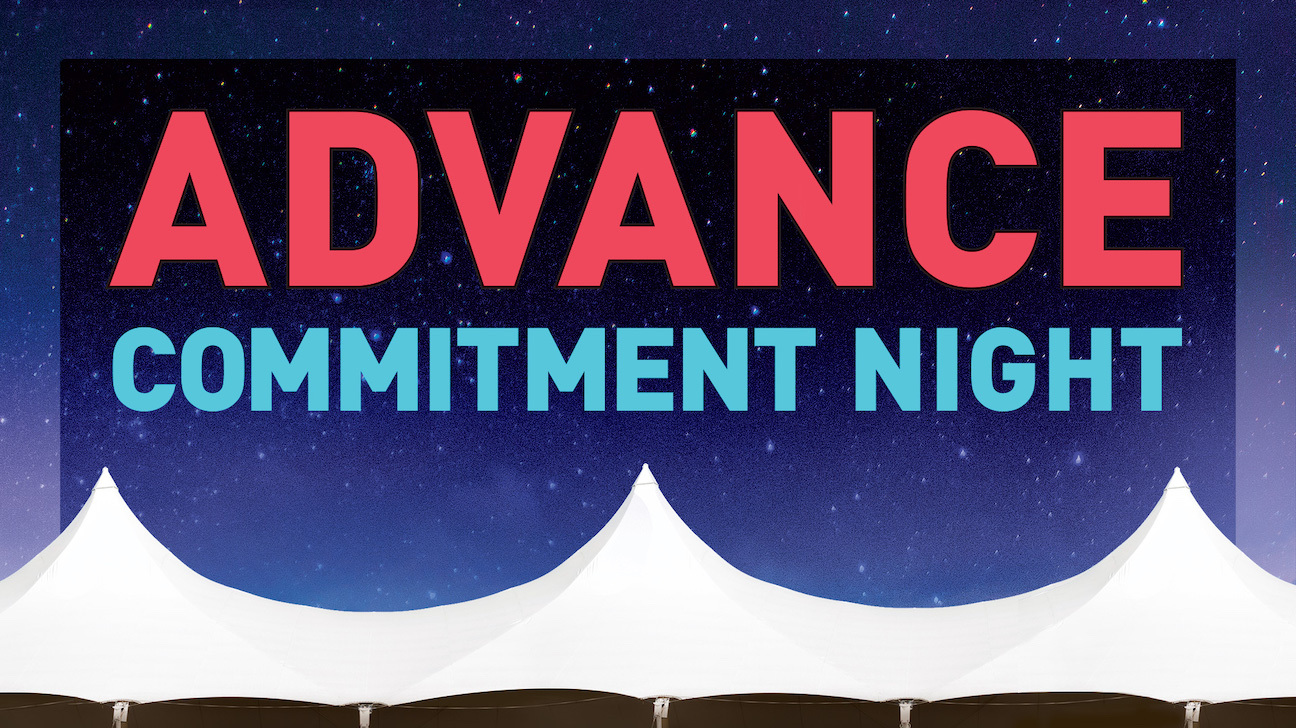 Commitment Sunday — when the Houston's First family will submit their generosity commitments to Kainos — is set for Sun, Nov 14, in every worship service at every campus.

However, leaders and others in our church have been praying about their involvement and seeking God's will for their contribution for several weeks ever since they heard about the Kainos vision.
On Sun, Oct 24, our church family from every campus is invited to join with the church staff and our lay leaders at Advance Commitment Night.
Taking place at our Sienna Campus at 5p, this special evening will be a time of worship, prayer, and celebration as people come forward early to submit their commitments to Kainos. We will also have a "faith groundbreaking" for the new Sienna Campus facilities we will build thanks to the generosity of our church family.
About The Event
Advance Commitment Night will take place outdoors under a large tent, and chairs will be provided for you. Family activities begin at 4p, so come early and enjoy outdoor fun with inflatables, a petting zoo, a train, and more. During the worship service portion at 5p, childcare is available through 2nd grade (register below). After the service, all ages will enjoy dessert trucks — plus our outdoor fun activities!
Sun, Oct 24 @ 5-7p

Families — come at 4p to enjoy our outdoor fun activities

Sienna Campus (4309 Sienna Parkway, Missouri City, TX 77459)
Parking available at Baines Middle School (9000 Sienna Ranch Rd, Missouri City, TX 77459)

Shuttles available to transport you to our Sienna Campus beginning at 3p
School is located about 1/4 mile from the church

Childcare available through 2nd grade (register here)

Childcare opens at 4:45p with age-appropriate fun while parents attend the worship service at 5p
After the worship service, childcare will close and parents can take their children to have more fun as all ages celebrate together with dessert trucks plus the rest of our outdoor fun activities