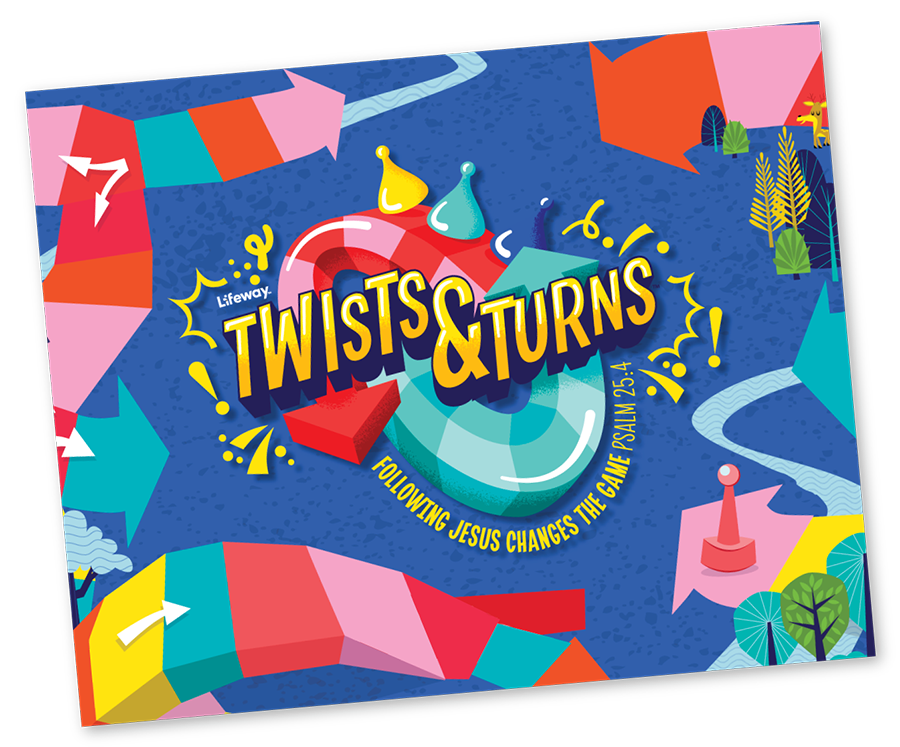 June 19–22, 2023
---
Sneak Preview
Registration & Key Info
For children that have completed Kindergarten – 5th Grade (at the time of VBS).
Dates: June 19–June 22 @ 9a–12:30p
VBS Night: June 21 @ 5–7:50p
Volunteer Information
We need YOU! We need over 400 volunteers to make this happen. There are a variety of roles where you can serve at VBS! Whether you prefer to serve as a teacher or a supporting role, we have a place for you! No prior experience with VBS is required. You must, however, have at least completed sixth grade, and be CYSNA Approved to volunteer at VBS.
IS IT WORTH IT? YES, YES, YES! VBS is more than just a week of summer fun, it is one of the SINGLE MOST EVANGELISTIC OUTREACH EVENTS OF THE YEAR. VBS opens the doors of our church to the surrounding community and reaches children and their families unlike any other opportunity. It connects the people of our church to our neighbors, and it deepens our connection to the children and families who attend church alongside us. Ultimately, it is about us allowing the Holy Spirit to work through us to share the gospel. It's worth it when relationships are developed, conversations about Jesus are had, seeds are planted, and hearts are transformed for eternity!
VBS Volunteer Roles
There are three major categories of VBS volunteers: Lead Teachers, Assistant Teacher, and Support Team.
All Teachers
Pray for children who attend VBS and their families.
Participate in training and planning sessions.
Move with children to the VBS rotation sites.
Participate in Family Night.
Prepare to talk with any child who asks questions about the ABCs of Becoming a Christian.
Lead Teachers
Plan and lead the Bible study sessions.
Assign specific tasks to assistant teachers.
Obtain needed supplies via the "Supply Request" form.
Prepare and decorate the assigned Bible Study classroom with your team.
Study each day's Bible Materials.
Keep attendance records for your class.
Ensure that children are released to the appropriate adult.
Assistant Teachers
Work with the Lead Teacher to prepare and decorate the assigned Bible Study classroom.
Study each day's Bible materials.
Assist with cleanup of the Bible Study rotation daily and at the end of the VBS week.
Work with the Lead Teacher to ensure that children are released to the appropriate adult.
Support Team Areas
Check-In/Registration (Assist families who have not pre-registered through the process on their first day.)
Resource Supplies (Work with the staff Resource Director to ensure Directors and Teachers have their requested or any last-minute supplies.)
Snacks (Prepare and distribute individually wrapped snacks to all classes.)
Greeters/Walkers (Escort children to/from their classroom who either arrive after the Worship Rally or need to leave before the Closing Rally.)
Key FAQs
What can I expect at Vacation Bible School?
VBS is an exciting week for students entering first grade to sixth grade. This fun-filled week is packed with Bible lessons, worship, games, crafts, and so much more!
Do I need to pack a lunch for my child?
No, students will not be eating lunch at VBS.
What about drinks and snacks?
Great question. Each child should bring a bottle of water with their name clearly marked on it. We will be providing snacks for VBS. Also, VBS is NUT FREE. We will also work with other food allergies. Please indicate any food allergies or dietary restrictions on your child's registration form
What should my child wear to VBS?
Children should wear their VBS t-shirt that they will receive on the first day, shorts or pants, and shoes they can play in. There will be further instruction on fun dress up days (crazy hair day, tacky day, superhero day, etc.) throughout the week, encourage your child to partake for a chance to win prizes!
Are there after-hours care for children?
VBS ends at 12:30, we do not provide after-hours care, however, fitness and recreation offers a paid summer camp called Daycation. If you want your child to be a part of Daycation you must register ahead of time. Some parents have their children in both Daycation and VBS.
What if my child is enrolled in Daycation at Houston's First?
You will need to drop your child off at 8:45am. We will ensure that the children enrolled in Daycation are safely transferred to their respective Daycation leaders at the end of VBS each day. Children enrolled in Daycation will still get the most of VBS. If your child has lunch, there will be someone at check-in to take their lunch.
What if my child has not completed kindergarten yet?
The children younger than Kindergarten who are allowed to attend VBS are the children of our VBS volunteers. This could be a wonderful opportunity for both you and your child to connect with others within our community while sharing the good news of Christ at VBS. In order to serve with the children, you must be an active member of Houston's First and fully CYSNA approved.
What People that have attended VBS Want you to Know!
"One great thing about VBS? Everyone has heard of it. And like many, as a child, I too went to Vacation Bible School every summer. In 4th grade, God used VBS to tie together my LBS Sunday lessons to Wednesday night activities. I had heard of God's love, but it was that Thursday morning in VBS, when I made the decision that I needed Jesus. VBS isn't a church program, it's a 4-day opportunity to shepherd children. What a blessing to show a child how much God loves them, to tell them about Jesus and to share God's plan for their life."
— Deana Joseph (Teacher)
"My favorite part was reading the Bible!"

— Ava McCall (5th Grade)

"My favorite part was the songs."

— Piper Talbert (4th Grade)

"I loved the snacks!"

— Arinze Emenaha-Rudd (3rd Grade)
The gym was our favorite part!"

— Miles Frick (3rd Grade) & Ethan Blevins (3rd Grade)
Questions?
Please contact Kim Shelby or Yesu Chum.