At Houston's First, camps are an extension of our ministry. Daycation is a summer day camp hosted by our church at The Loop Campus that has served families in Houston and surrounding areas since 2009. In the midst of a pandemic this summer, Daycation maintained a safe and healthy camp where the motto was Have Faith. Have Fun.

"We spent time in prayer, worked with the American Camp Association, and had parents expressing that their children needed a place to be this summer," says Daycation Director Redd McGehee. "We were categorized as an essential business early on in the pandemic by Houston so we felt God was guiding us to work towards opening. We know kids need to play and need structure and schedule which even pushed us more to provide a safe way to open."
Daycation averaged 200 campers daily and implemented procedures to prevent a coronavirus outbreak. They are grateful that after 12 weeks of camp, there was no contact with anyone who showed symptoms or tested positive for COVID-19. Due to staff protocols and transparency of the staff, the two staff members who contracted COVID-19 outside of camp were already quarantined for over a week by the time they showed symptoms and weren't at camp at all during that time.
There was curbside-style drop-off and pick-up for the campers where staff wore masks, and there were daily temperature checks and wellness questions for campers, parents, and staff alike. Staff wore masks during transition times as well.
Daycation consists of three different camps – Delta (1st-3rd grades), Diakonia (4th-6th grades), and Dunamai (7th-9th grades) – to allow for smaller groups of students, space for social distancing, and limited mixing between groups. Staff members were trained on health and safety protocols, including how to sanitize high-touch surfaces. Activities were adjusted to limit the sharing of items among the students and hand washing and sanitizing was added into the daily schedule to ensure it was done after each activity.
Staff was encouraged to stay home if they weren't feeling well as there was no limits on the amount of days they could take off. If the staff interacted with someone outside of Daycation who showed symptoms or tested positive, they didn't return until they had a negative test result or a 14-day quarantine. The staff was instrumental in keeping the camp safe this summer and the ministry means just as much to them as it does to the students.
"The number one reason that we didn't have an outbreak is because God protected and blessed us. Also, our staff was so great about being diligent and transparent about any interactions with someone who might possibly have COVID," says Redd. "It shows the care the staff has about the campers and their families. The staff put the safety of the campers first above their paycheck."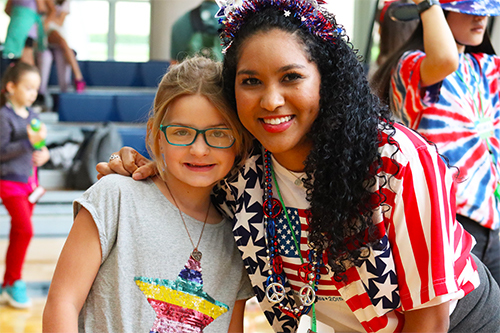 "At Daycation, I get to share the Gospel with the campers every day, and love them as Christ loves us. I love the fact that all the counselors and management are all such a family," adds Senior Delta Counselor Vanessa Jessurun. "And it's incredible that we get to spend every day with each other and love each other and just experience our walk with Christ together."
The healthy camp setting allowed for a fun, creative, and enjoyable experience for the campers and their families.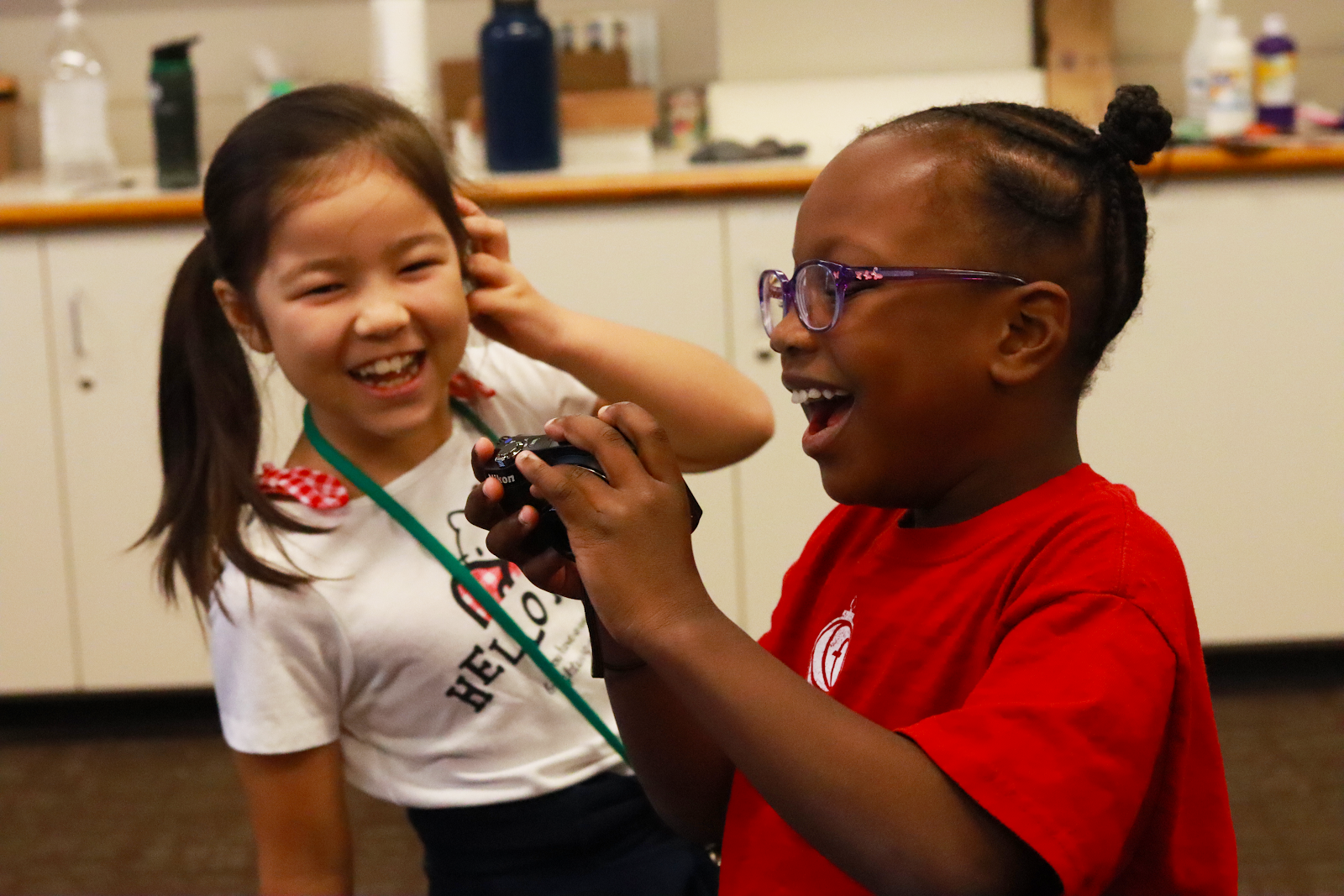 "Daycation is special to me because I get to have fun and spend time with my friends. My favorite thing about Daycation is the craft room because I like to get creative," says Ire, a camper from Diakonia. "Daycation is a nice place for kids because they are going to be protected and have lots of fun and come home really happy — not in a really bad mood."
Parents appreciated what Daycation provided for their children during the long summer months, especially with the final months of last school year being cut short, too. Daycation parent Chihiro Barber provided this feedback:
"Thank you for keeping this camp going and keeping everything healthy and safe. I cannot express my appreciation enough to every single staff member and leader. My kids are full of joy. They enjoy it so much. It is comforting to know that my kids are well-loved by others while I am away. All drop-off and pick-up staff are delightful every day. Kids tell me all the fun events during the day. My son often tells me the Bible story as if I have never heard of them before. You all are providing them physically, mentally, spiritually emotionally something I could not have imagined. Thank you."
Whether camp is during a pandemic or not, Daycation's goal remains the same – to share the love of Jesus Christ by providing a fun and nurturing environment for campers and their families.
"Many of our families are not affiliated with Houston's First or not affiliated with any church at all," says Redd. "Daycation is a great opportunity to bring Christ into their household."
Daycation 2020 by the Numbers
| | |
| --- | --- |
| 495 | Total Registered Campers |
| 252 | Average Registrants Per Week* |
| 200 | Average Daily Attendance* |
| 62% | Families not affiliated with Houston's First (have not visited Houston's First or participated in other Houston's First events) |
| 78% | Non-Houston's First Members (visited or attended Life Bible Studies but are not church members) |
| 3% | Staff Families |
*Excludes Week 1 numbers due to the fact that most public schools were still in session at the time.
Connect with Daycation
To follow and connect with Daycation on social media, use the links below.
For questions, email Daycation@HoustonsFirst.org.