The Sienna Campus of Houston's First is excited to welcome Mark Cox and his family as he comes to serve as our Minister to Students!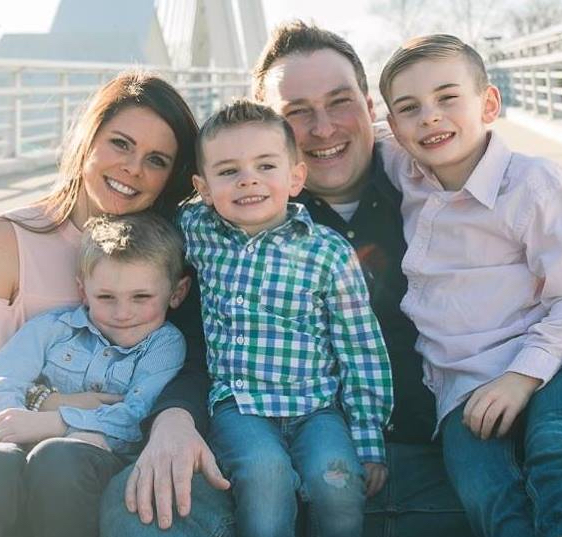 The Cox family is moving here from Ohio where Mark served as Lead Pastor at Access Church in Dublin, OH, and was involved in the launch of the church in 2014. Prior to Access Church, he served as the Student Pastor at Indian Springs Baptist Church in Bryant, AR, for seven years. He was the Student Pastor for two years at Genoa Baptist Church in Westerville, OH, for two years prior to going to Indian Springs.
Mark received a Bachelor of Science in Biblical Studies from Liberty University in 2005.
"Mark seamlessly fits with the direction Houston's First - Sienna is going in," said Sienna Campus Pastor Malcolm Marshall. "He brings expertise, along with a fresh perspective that will help us continue bringing students to Jesus who bring students to Jesus."
Mark and Christi have three children — Kipton (8), Caden (6) and Cohen (4). Mark's first day with us as Minister to Students is set for Sun, Sep 16.

Our thanks to all of our volunteers in The HUB Student Ministry who have served our students and their families tremendously well over the past few months! We look forward to Mark and our team getting to know each other as they partner together to make a difference in the lives of our students!