Prayer & Vision Nights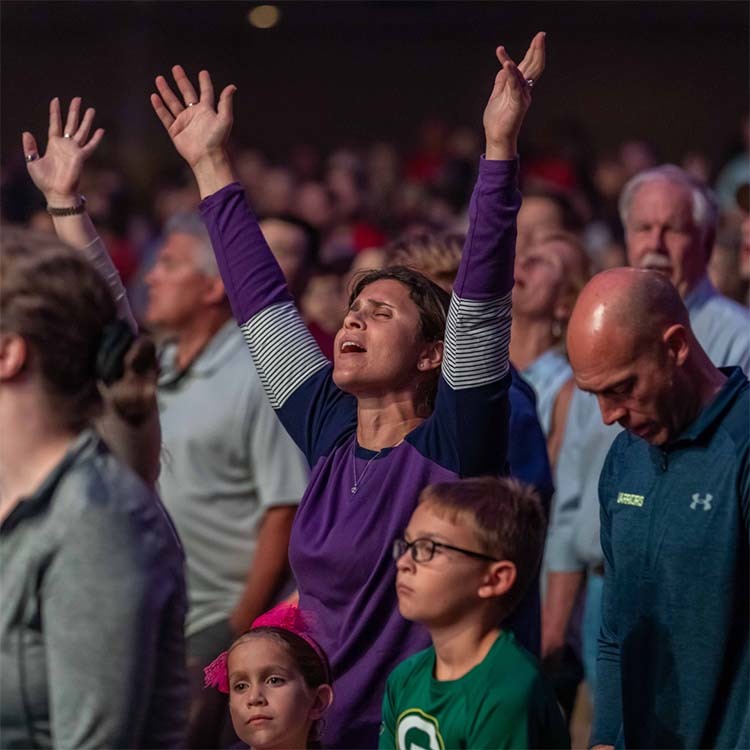 The Kainos vision is so robust and multi-faceted that Houston's First hosted four Prayer & Vision Nights — one at each campus — so our church family could come and hear directly from Pastor Gregg and others about where God is leading our church. These special evenings took place on Sundays from Sep 12 to Oct 3 and included worship, prayer, vision — and dessert! Attendees received their Kainos T-shirts and stickers, too.
Watch the following videos from one of our Prayer & Vision Nights to hear where God is calling us to go as a church on this new — or kainos — journey together.
Part 1: Goals and Our Commission
Pastor Gregg shares the primary and secondary goals of Kainos, and explains the projects in the "Our Commission" portion of the initiative.
Part 2: Our Community (Sienna)
Pastor Gregg looks at the "Our Community" portion of the initiative — especially about our plans for our Sienna Campus. You'll also hear from Sienna Campus Pastor Malcolm Marshall and others from Sienna, too.
Part 3: Our Community (The Loop, Digital, Cypress & Downtown)
Pastor Gregg continues with the "Our Community" portion of the initiative looking at projects that will happen at The Loop Campus, our desire to expand our digital footprint, and what we'll do at our Cypress and Downtown Campuses, too.
Part 4: Our Compassion
In this final segment, Pastor Gregg shares about the "Our Compassion" portion of the initiative and the many missions-related projects we'll support in our city, our nation, and our world.
Advance Commitment Night
Commitment Sunday — when the Houston's First family will submit their generosity commitments to Kainos — is set for Sun, Nov 14, in every worship service at every campus.

However, leaders and others in our church have been praying about their involvement and seeking God's will for their contribution for several weeks ever since they heard about the Kainos vision.
On Sun, Oct 24, our church family from every campus came together with the church staff and our lay leaders at Advance Commitment Night.
Taking place at our Sienna Campus, this special evening was a time of worship, prayer, and celebration as people came forward early to submit their commitments to Kainos. We also had a "faith groundbreaking" for the new Sienna Campus facilities that we will build thanks to the generosity of our church family.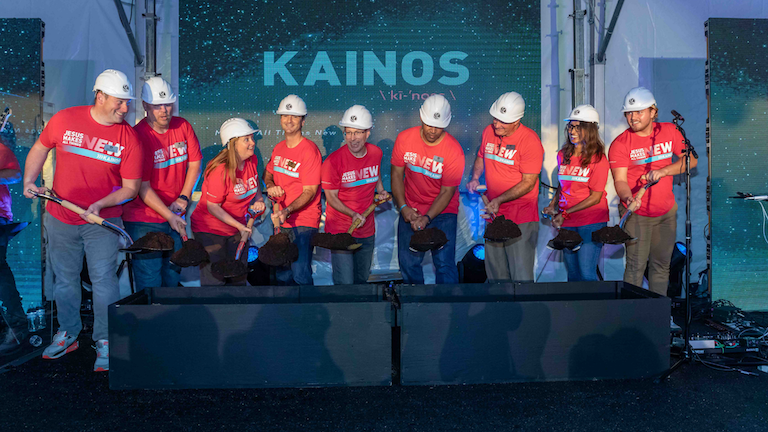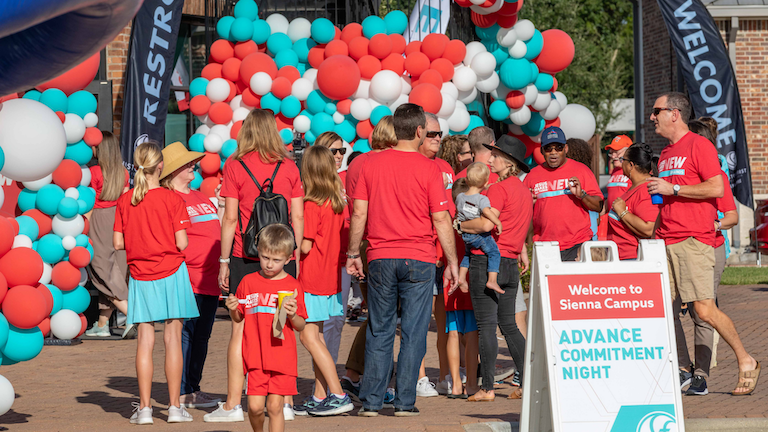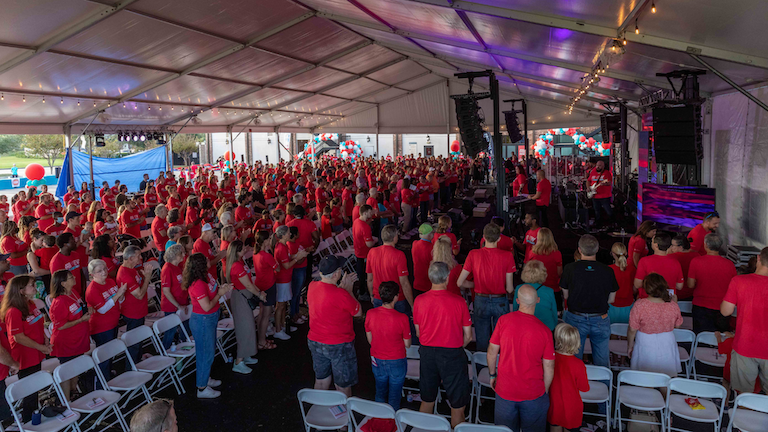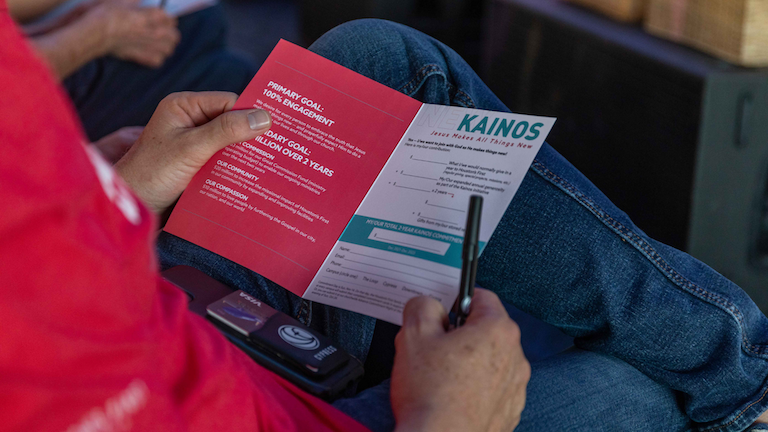 Commitment Sunday
Our Kainos Commitment Sunday took place on Sun, Nov 14. At every campus in every worship service, the Houston's First family was invited to come forward to submit their completed Kainos Commitment Cards with their generosity commitments to the Kainos initiative for the next two years — Dec 2021 to Dec 2023.
---
What if I missed Commitment Sunday?
Our primary goal is 100% engagement by the Houston's First family. So, it is not too late to submit your generosity commitment to the Kainos initiative! Here are two ways to do so:
Use the online commitment card. Click here and provide your name, email, campus, and generosity commitment. You can submit this online card at any time.
Submit a completed commitment card at your campus. You can bring a card with you if you already have one, or you can pick up a card at the church. Each campus has designated places where you can submit your card.
---
Determining Your Commitment
The Kainos Commitment Card includes a short worksheet to help determine your commitment. The worksheet does not have to be completed. It is simply provided as a tool for you to estimate your generosity as you prayerfully seek God's direction.
$__________ What I/we would normally give in a year to Houston's First +
$__________ My/Our expanded annual generosity as part of the Kainos initiative =
$__________ x 2 years =
$__________ +
$__________ Gifts from my/our stored resources =
$__________ My/Our 2-year Kainos commitment
For example:
$8,000 given normally in a year to Houston's First +
$1,200 expanded annual generosity as part of Kainos initiative =
$9,200 x 2 years =
$18,400 +
$1,500 gift from stored resources (e.g., a one-time gift from savings) =
$19,900 Kainos commitment for 2 years (Dec 2021-Dec 2023)