Feb 5, 2023 @ 12:15–2p

Fitness Expo is a yearly event to encourage and educate church members to a life that is full of vitality and good health. A complimentary healthy lunch will be provided for the first 500 attendees.
The event will include demonstrations of fitness classes, assessments and screenings to help assess your current level of fitness. A K–5th grade children's program will be offered as well. Community health and wellness participants will share their products and services.
Whether you are just getting on board making healthier decisions or looking for ideas or inspiration to take your fitness to the next level, expo is a great well-loved event!
Experience Expo!
Health vendors, screenings and assessments
Family friendly event
Class demos
Lunch provided for the first 500
Giveaways
Tour the Fitness Center
Specials for the day only!
Be a Vendor
In addition to showing what Fitness @ Houston's First has to offer, health and fitness vendors from the local community will have a presence at the Expo, as well.
Vendors who have free products to give away, a service or assessment to demonstrate or similar offers are welcome to participate — at no cost!
2022 Vendors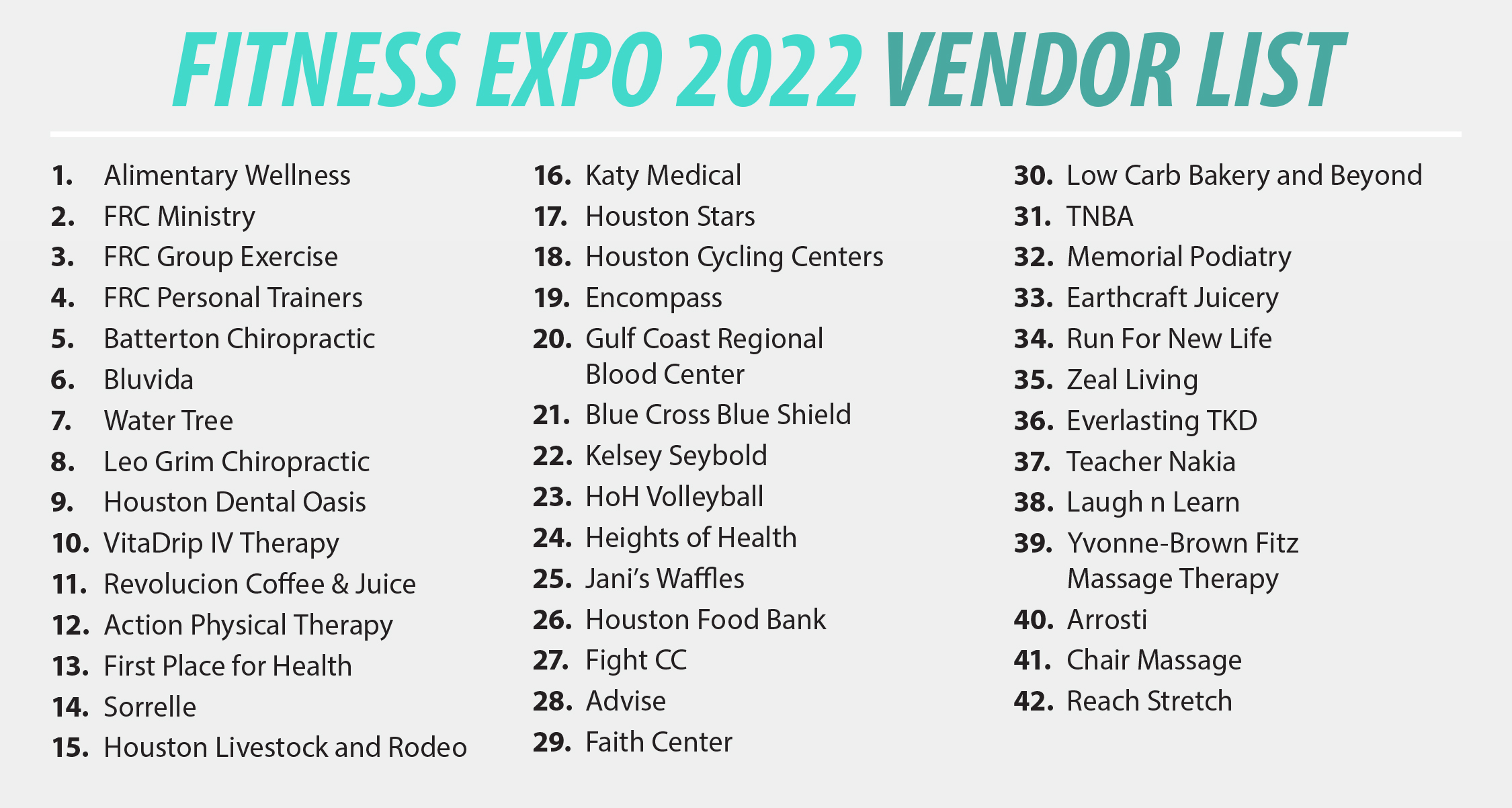 Thank you vendors for coming out to the 2022 Fitness Expo! We are so happy that you made great connections with our members and guests! For more information on any of our vendors, please contact Debbie Brown at Debbie.Brown@HoustonsFirst.org.