Located in a central part of The Loop Campus, CornerBooks is an inviting space that is filled with books to buy (as well as journals, Bibles, and freshly brewed coffee) and a library with books to borrow. CornerBooks exists to extend the message, ministry, and mission of Houston's First. One way they do that is by creating a missional marketplace where people can purchase with a purpose.
A missional marketplace is a place of gathering and connection with a collection of handcrafted goods from ministries around the world who partner with Houston's First. This missional marketplace began when former Director of CornerBooks Mary Ellen Walcheck realized that CornerBooks' ministry could extend beyond their little corner of the campus.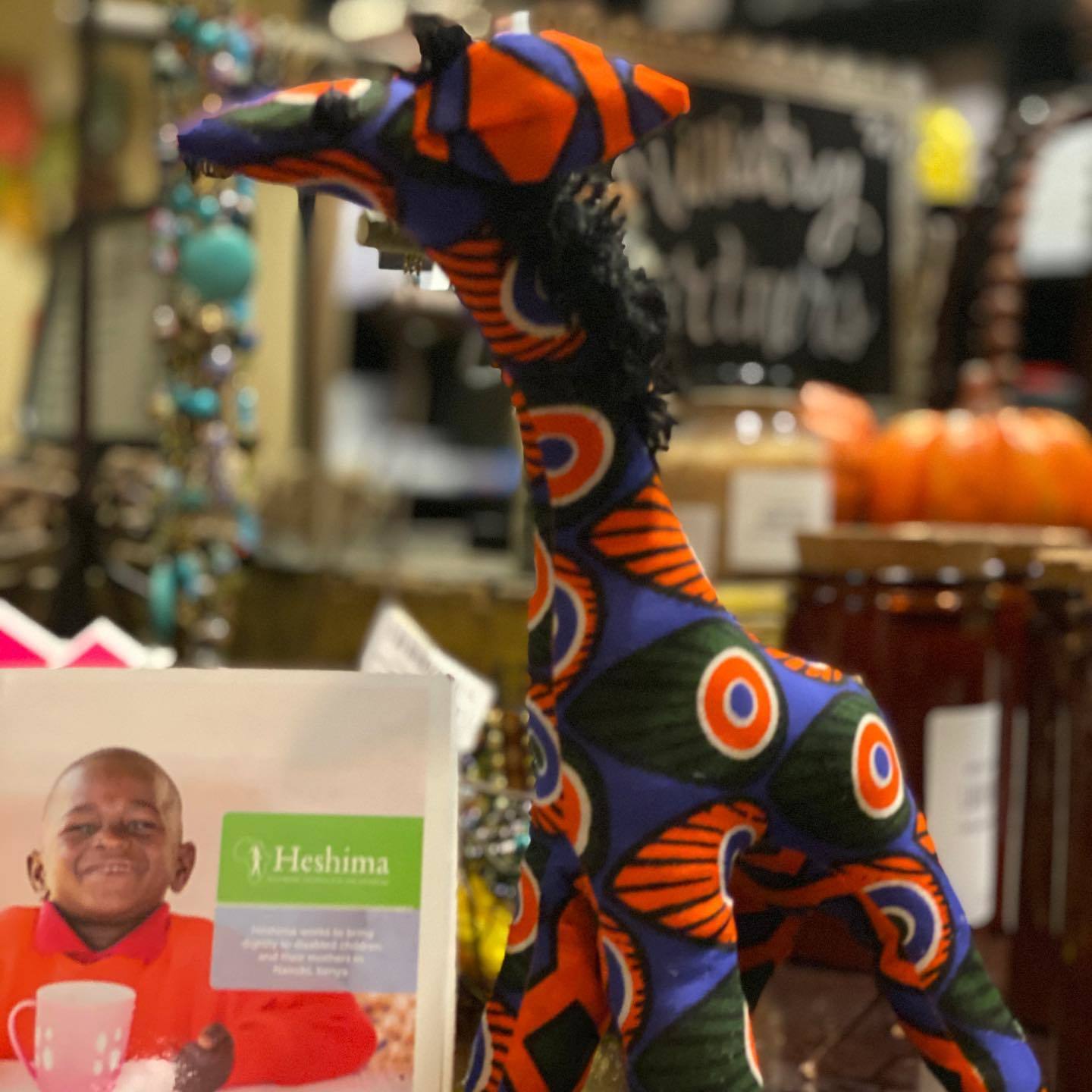 In 2017, Walcheck met with one of Houston's First's ministry partners, Heshima, during a mission trip to Kenya. Through the love of Jesus Christ, Heshima provides a holistic environment that includes physical, mental, and spiritual support for children with special needs. Walcheck saw how the ministry rescues women out of poverty and provides opportunities for their children with special needs to get the social services that they need. Women sell their products — including jewelry, scarves, woven products, and toys — to help pay for the services their children receive at the Heshima Children's Center. Walcheck knew that CornerBooks had the opportunity to tell our church family the story of this ministry so she brought the products to sell at CornerBooks.
Walcheck, who transitioned in early 2021 into a vocational position with Vision Rescue (another Houston's First ministry partner), shares the impact of that first product from Heshima.
"The products flew out the door! It provided a tangible way for our church family to participate in missions even if they never have an opportunity to travel to Kenya. By making a 'Purchase with a Purpose,' customers can have an impact in the lives of the children enrolled at Heshima Children's Center," Walcheck describes.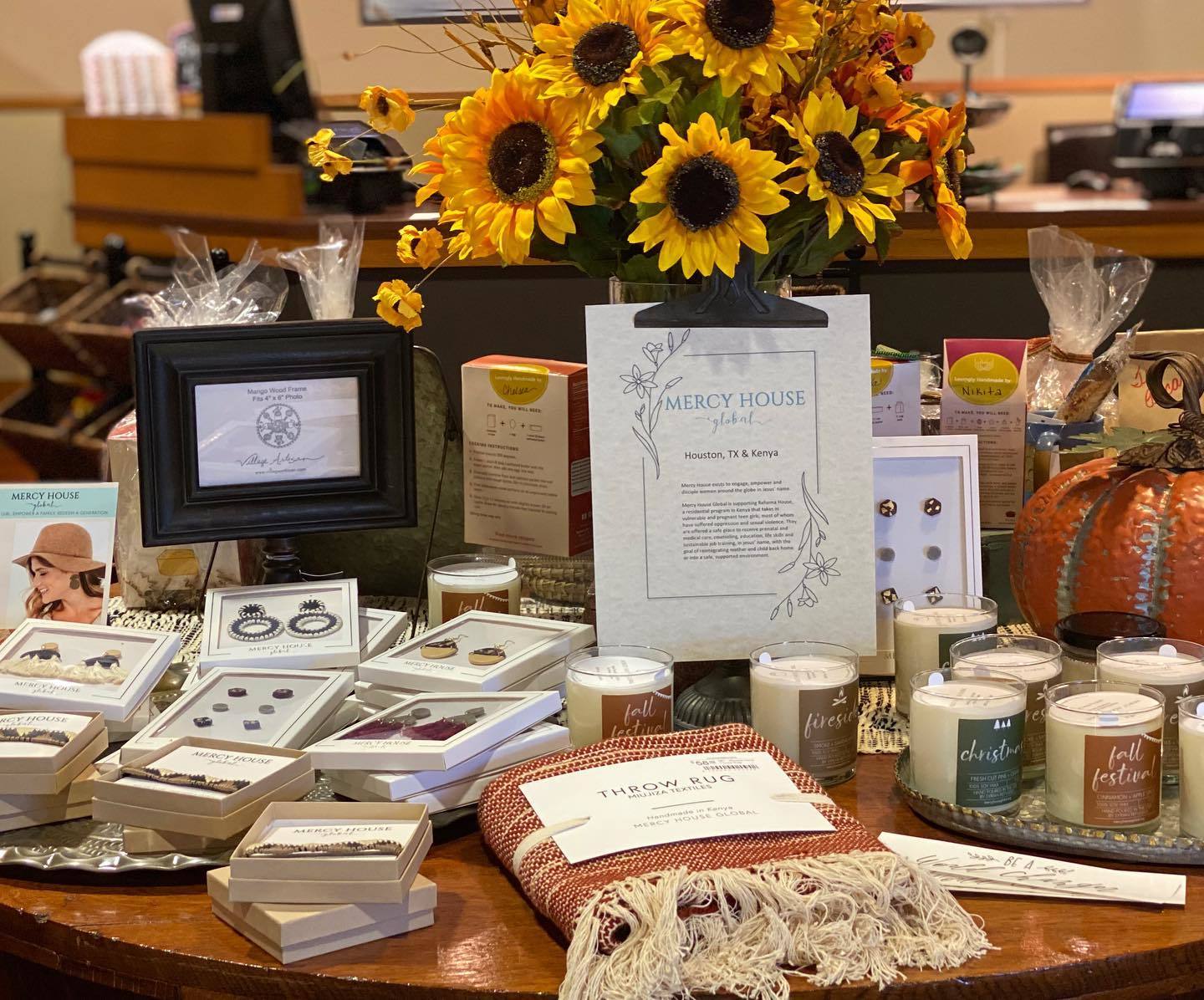 CornerBooks has recently updated their branding to reflect that they are a missional marketplace and is now under the leadership of the Missions Office. They have grown to work with nine ministry partners and the products now sold at CornerBooks include jewelry, purses, candles, rugs, textiles, and home goods. These products are from ministries that already have sustainable relationships with Houston's First.
"Our church has had a heart for missions for years. This new direction we are taking with CornerBooks is simply the next expression of that heart. It is such a blessing to know that we are having a direct impact on the lives of real people," says Missions Pastor Clark Reynolds. "These products we are selling are more than just products — they are our direct link to people who get a way out of desperate poverty and, more importantly, get to hear the Gospel of Jesus Christ. That is the real transformation and it is something we are excited to participate in."
One of the nine ministries that CornerBooks works with, Passion4Guatamala, shares how CornerBooks has partnered with them in fair trade and in prayer.
"Toni Steere with the Legacy 685 Adoption, Foster, and Orphan Care Ministry and Mary Ellen Walcheck, the former CornerBooks Director, came four hours one way to meet our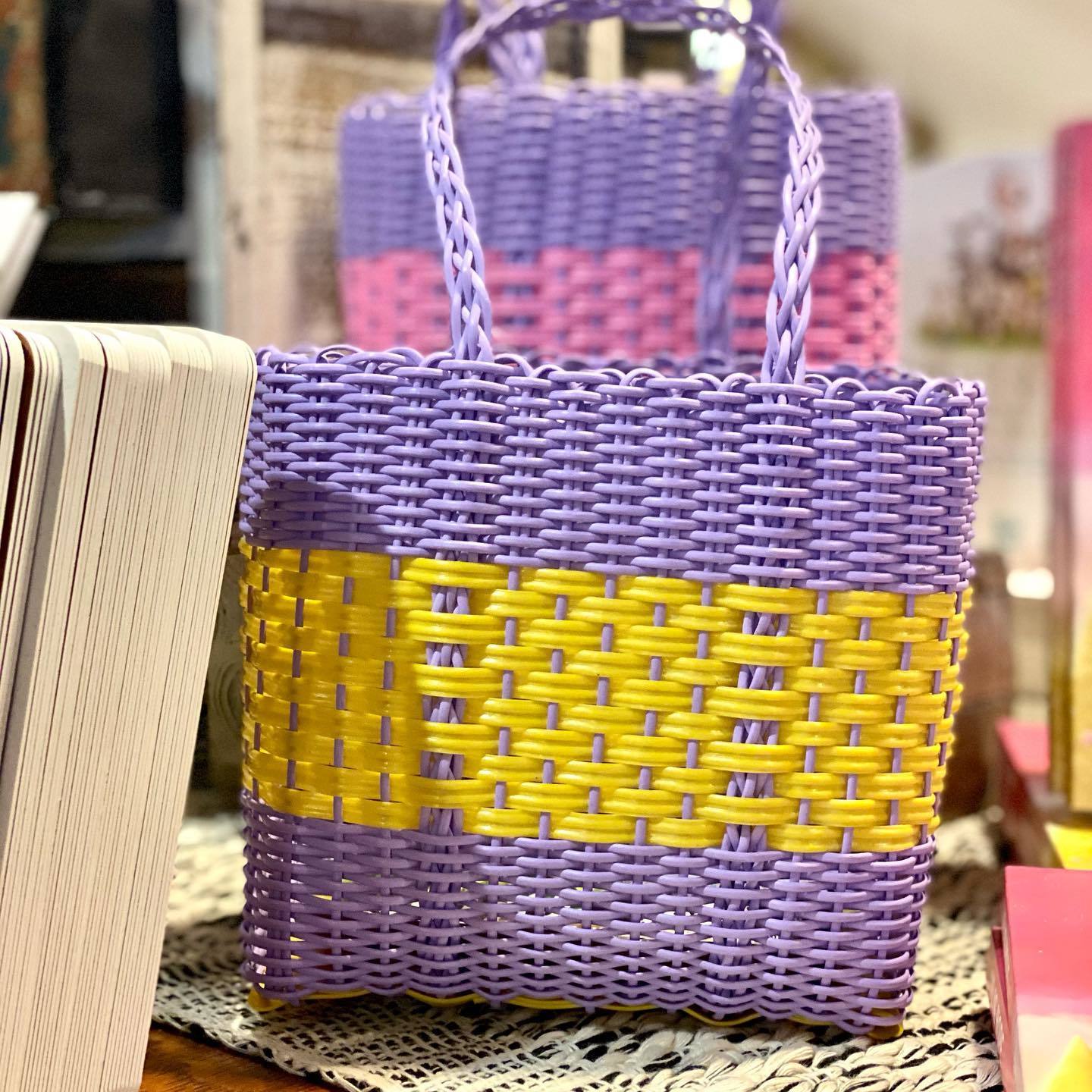 artisans and see their beautiful baskets being created and to learn more about our ministry," says Paula McNutt, one of the founders of Passion4Guatamala. "God has brought our two ministries together with the same passion for God's children – to bring help and hope in the name of Jesus Christ through training and work projects that build families, empower people, and provide opportunities for them to improve their futures. Partnering with Houston's First has been a tremendous blessing not only because of the opportunities for our artisans, but also they are our prayer partners and are a great encouragement to us as we work on the ground here in Guatemala."
There is signage throughout the marketplace so the congregation can gain an understanding of the ministry partners and their products – including stories about the product artist and why a certain product is made. Interim Director of CornerBooks Jen Lewis shares how the ministry partnerships are the center focus of this marketplace.
"So that the money goes straight back to the ministry partners, we buy the products as close to wholesale cost as we can, and we sell the product as close to wholesale as we can," says Lewis. "We also created info cards that we display alongside the products. One side of the card lists prayer requests from the ministry and the other side has library resources that are associated with the ministry cause. Our heart first and foremost is always the ministry."
CornerBooks Ministry Partners
Heshima – Nairobi, Kenya | Products: Jewelry, scarves, woven products/toys
Vision Rescue – India | Products: Jewelry, Watercolor notecards, leather products, journals
Passion4Guatemala – Guatemala | Products: Baskets
Elijah Rising – Houston | Products: Candles, Bath salts, lip balm
Imani Collective – Mombasa, Kenya | Products: Textiles, Home goods, woven products
Mercy House Global – Kenya & Houston | Products: Jewelry, candles, rugs, home goods
J-People – East Asia | Products: Jewelry
The Vine Collective – Uganda | Products: Purses, Jewelry
Freedom Church Alliance | Products: GO BOXES