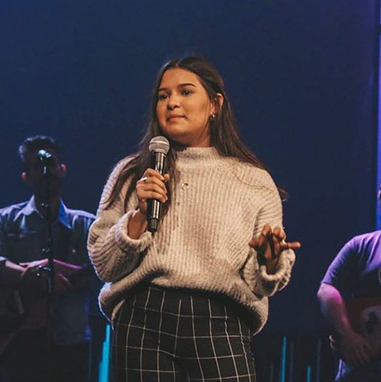 Nikki Flores, Student Ministry Associate at the Sienna Campus
For Nikki Flores, her role as the student ministry associate at our Sienna Campus is more than a job. She is following God's calling on her life and is passionate about seeing the next generation come to life in Jesus.
Nikki recalls learning about the Gospel at a young age as she attended church with her family.
"I grew up going to church with my family for a period of time and my earliest experience with the Gospel was when I was about 6," says Nikki. "I remember the pastor talking about how Jesus died for us on the cross and sobbing with a very small understanding of what it meant."
Her family stopped attending church when Nikki was 13 years old and it had a significant impact on her adolescent years.
"We left that church around the time I was attending the youth group there. I went through my teenage years without a relationship with God. I felt depressed, anxious, alone, and empty. I used drugs and consistently partied in order to fill the void," describes Nikki. "It wasn't until I was in the hospital from an overdose that I first began thinking about my eternal life. I prayed there in the hospital bed for what felt like the first time. I asked God to heal me and promised that I would live differently."
After her recovery, Nikki would do good works thinking that was the way to get to heaven, but she soon realized that surrendering her life to Jesus was the only way to eternal life.
"A defining moment was when I heard the song 'Ever Be' that was sung weekly at a college ministry that a friend invited me to. I heard the lyrics before, but this time, I really heard them. I went home, broke off a worldly relationship I was in with a non-believer, and made Jesus the King of my life," explains Nikki. "I started attending a girls' connect group where I asked basic questions like ''how to pray?" and "how to read the bible?." After a few months, I was baptized and gave my life away through serving."
As she began to serve in different ministries, Nikki realized that she was called to ministry.
"I started just serving at my college ministry and participating in missions," says Nikki. "I then started helping with middle school and high school camps and accepted an internship and quickly realized God's calling on my life for ministry."
Even though her first ministry job didn't work out, Nikki continued to seek God's call to work in ministry.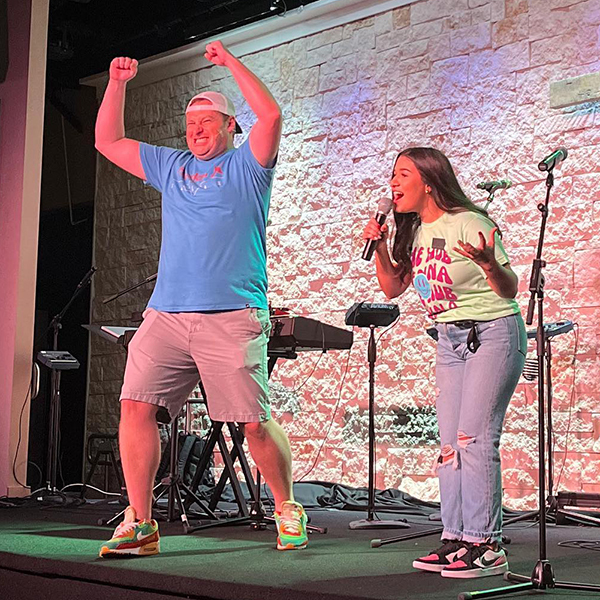 Nikki and Minister to Students, Mark Cox.
"I started focusing on spiritual work and really giving it my all. I applied for the Student Ministry Assistant position at the Sienna Campus and received a call back from Minister to Students Mark Cox for a phone interview," says Nikki. "I accepted the role just a few short months after that and now here we are. Working with students has been so joyous!"
"Nikki has had an incredible influence on our students since she's been here!" adds Mark. "It's obvious that she cares that they belong and have a great experience as we point them to Jesus through everything that we do. We're all so thankful that she's on the team!"
Nikki understands that adolescence is a very pivotal time in a person's life and knows how valuable it is for students to have Godly mentors in their lives.
"Students really are like clay. They're moldable. I hope to be someone in their life that shapes them with the truth of God's Word even when society is telling them the opposite," shares Nikki. "The next generation is tomorrow's future so it's more than just important – it's vital."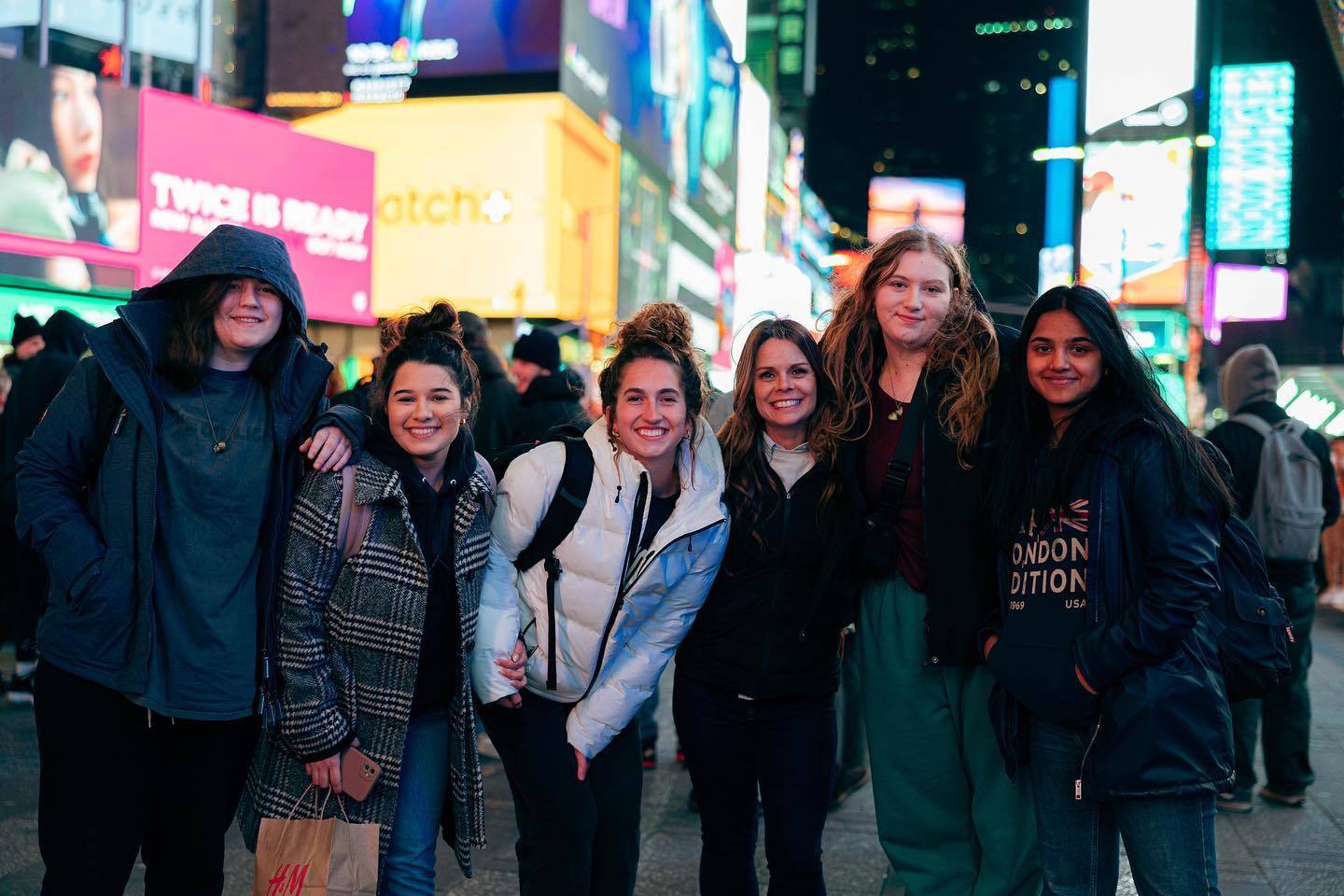 Nikki (2nd from left) and HUB Students at Rushmore in New York City.