Grow AT Home Celebrations
Events that celebrate the impact of growth at church and in the home.
Parent Commitment (infants through 12 months)
First Grade Bible Presentation (kids entering 1st grade)
Welcome to the HUB - 5th Grade Launch (kids entering 6th grade)
Senior Celebration (graduating high school seniors)
---
Parent Path Classes
The Parent Path and Fun for your Family

Below you will find information about Parent Path classes that happen each semester. To reward your family for their intentionality, we have some special awards which you will receive after the completion of your First Class, Two Consecutive Classes, Four Core Classes in an age-level (Preschool, Children or Students) or all 14 Core Classes from Preschool through to Students. So, if you complete a class, be watching to receive something fun in the mail.
So, pick out a class, Grow AT Home and watch for a great award in the mail.
Note: Only 1 award per family per class. Families can only complete classes (for awards) in the age group of their children.
Navigating Your Finances God's Way for Parents
(Parents of Preschoolers and Children – birth to Gr. 5)
Every Wed, Aug 24-Sep 28 @ 6:30-7:30p - Rm 336
F Brianna Saunders and Bill Emeott
C Bill.Emeott@HoustonsFirst.org
In this study, participants will learn practical and biblical principles of generosity that are powerful and life changing. Applying these principles can result in your kids' knowing how to enjoy financial health, freedom, and peace and then live more generously and on mission with God.
Note: This class ends at 7:30p.
Family Generosity (Parents of Teens – Gr. 6-12)
Every Wed, Aug 24-Sep 28 @ 6:30p - Rm 334
T Mike & Stacey Fransen
C HubStudents@HoustonsFirst.org
Would you like your student to be a more generous person? Do you struggle to know how to teach them to be generous? Family Generosity will encourage you alongside other HUB Parents in ways to teach and train the next generation to be more generous. Look into Scripture to see clear examples of Jesus and the disciples modeling the generosity we have all been called to have. Learn how you & your student can be generous in the ordinary, little things of life and so much more! Connect with other HUB Parents in a discipleship community through Family Generosity!
---
Seminars and Conferences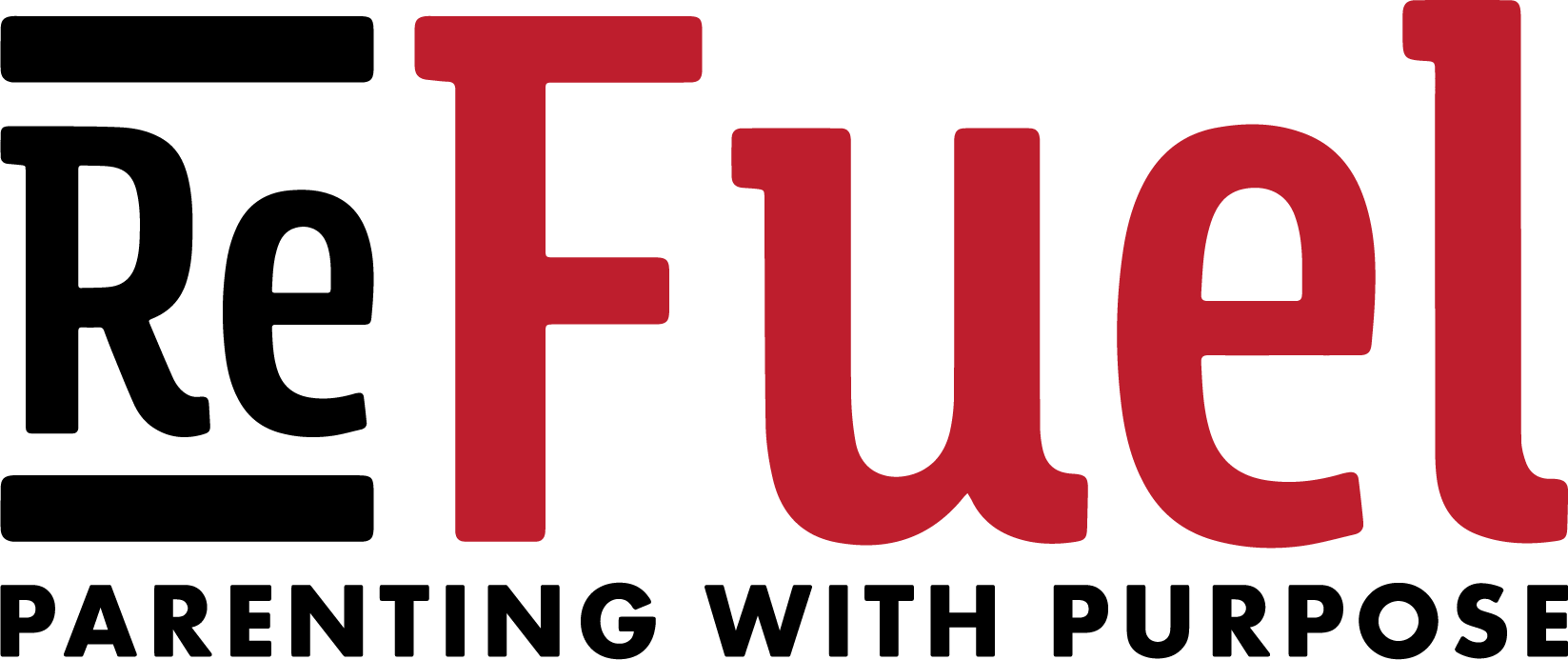 ReFuel Conference
Sun, Aug 21, 2022 @ The Loop Campus
Are you interested in seeing kids own their faith and walk with God for a lifetime? Do you want to be equipped to disciple kids (or grandkids) in their faith? Do you want to have a vision for your family that will transcend just the next generation?
"Your Family and God's Plan for the World!"
Two Options: 9:15a or 10:45a in the GYM
"Essential Virtues for the Christian Home"
Lunch-n-Learn for parents / grandparents —12:30–2p in the Fellowship Center
Practical help for teaching kids God's Way
Featuring Dr. Rob Rienow from Visionary Parenting.
Learn more here!
---
Grow AT Home Experiences
One-day or weekend events designed for parents to teach a value (service, purity, responsibility, etc.) in a way that is interactive and fun.
Here's our TOP Five list of how to start making disciples of your child:
Use dinner time to pray and to talk about spiritual things.
Encourage them to read their Bible (or read to them) each day and plan a weekly time to discuss what your family is learning.
Ask how you can pray for them and then do!
Encourage them to talk about their faith as part of their everyday experiences.
Fall in love with Jesus yourself and share that experience with your son or daughter.
---
Imago Dei Resources
Imago Dei – or "Image of God" refers to the creation of each human being in the likeness or "image" of God (Gen. 1:27). An understanding of Imago Dei allows us to love others and see them as God sees them. Loving our neighbor regardless of their race, nationality, language, income, political views, or any other thing that divides us is essential to living out the Christian walk in our current culture.
"He [Jesus] answered, 'Love the Lord your God with all your heart and with all your soul and with all your strength and with all your mind'; and 'Love your neighbor as yourself.'"
Luke 10:27
We believe an accurate Biblical Worldview involves teaching our kids to love others well regardless of the differences between us.
Below you will find resources for teaching your kids to love well.
More resources coming soon!
For more information about our church is doing to promote unity and loving others well, click here.
---
Resources in Corner Books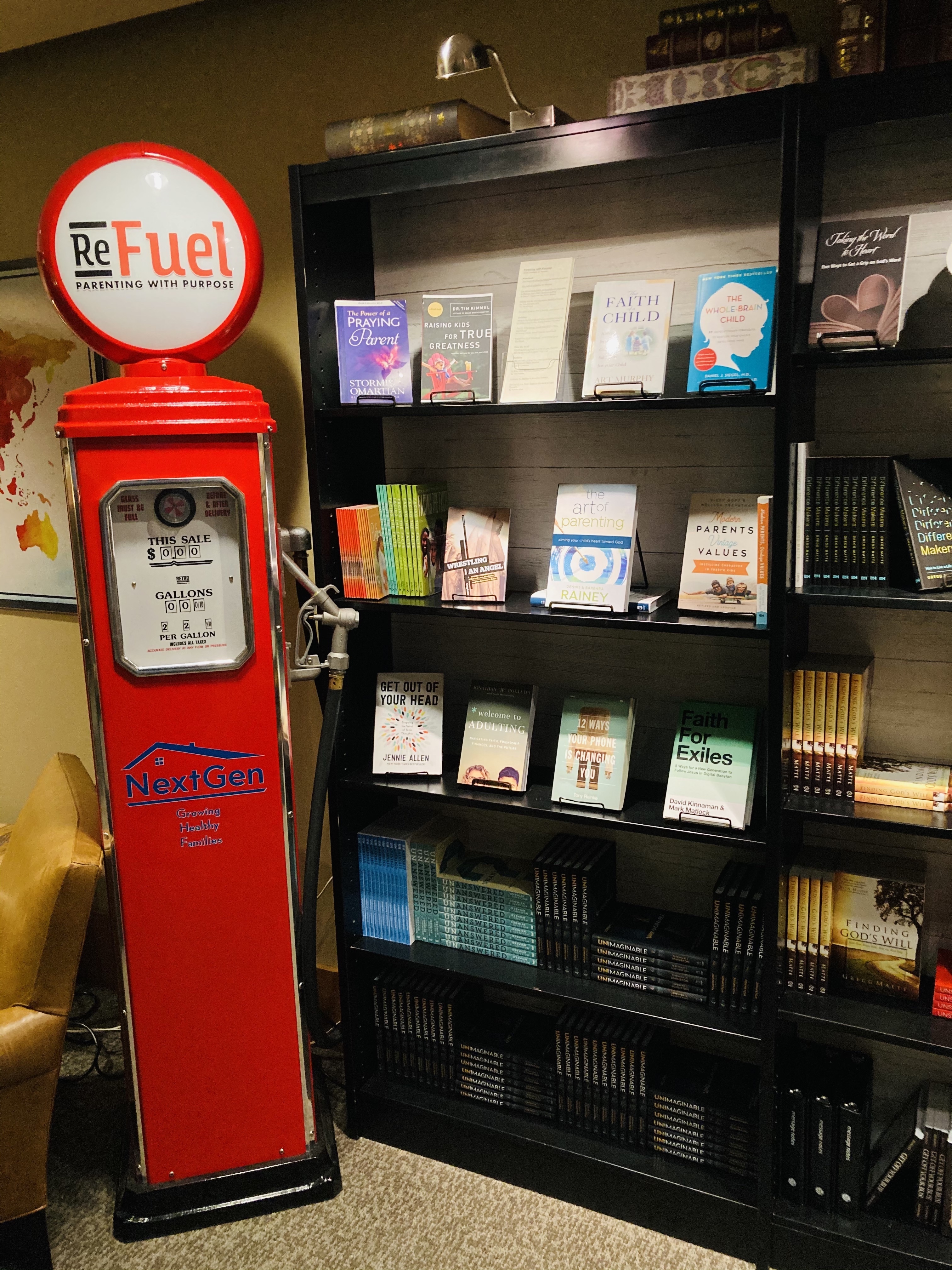 Each of our NextGen ministries have recommended resources available for you to review and purchase in Corner Books. Just look for the Gas Pump!