Love Thy Church
The HUB wants to give opportunities for students to give back and serve the ministries within the walls of Houston's First.
Thru The Roof Ministries
Preschool & Kindergarten Ministries
Sunday AM Welcome Team in The HUB
Does your student have a 'welcoming personality'? There is nothing better than students greeting students! Each Sunday we have opportunities for students to come early and be apart of our Sunday AM Welcome Team to meet new students, greet, and help introduce visitors to small groups and leaders!
For more details contact HUBstudents@houstonsfirst.org.
Love Thy City
As a ministry we want students to "love thy neighbor" and to see their city and community's like Jesus sees them! Love Thy City is The HUB's way of training students to serve locally & learn/explore the diversity of Houston!

Love Thy City Day Trips
Middle & High School students throughout the year will be offered events that will train and encourage them to serve our great city!
For info on our next event email HUBstudents@HoustonsFirst.org.
Faith Center Spring Branch
Student Families may volunteer at our Food Pantry & Clothes Closet sorting, organizing, stocking shelves, and sharing the Gospel on weekends.
For more info visit the Faith Center Spring Branch page
Men Serve (Father & Son only)
Join a gathering of multi-generational men of Houston's First to serve the widows of our church. From landscaping to car care there are a variety of ways to learn & serve!
For more info & to register visit the Men Serve page
Camp Rush

Completed 6th-8th grade students are invited to an adventure-based camp experience each summer to give them a variety of missional experiences! Students join The HUB and leaders by going to Camp Eagle in Rock Springs, TX for a week in the Texas Hill Country! Depending on grade students will get a variety of different missional experiences from learning about missions, serving their peers, and even completed a mission project while at Camp!
Camp Rush usually happens towards the middle to end of June each year and Mission Matching Funds are eligible to go toward the cost of Camp Rush. (more details below on Mission Matching)
Rush Week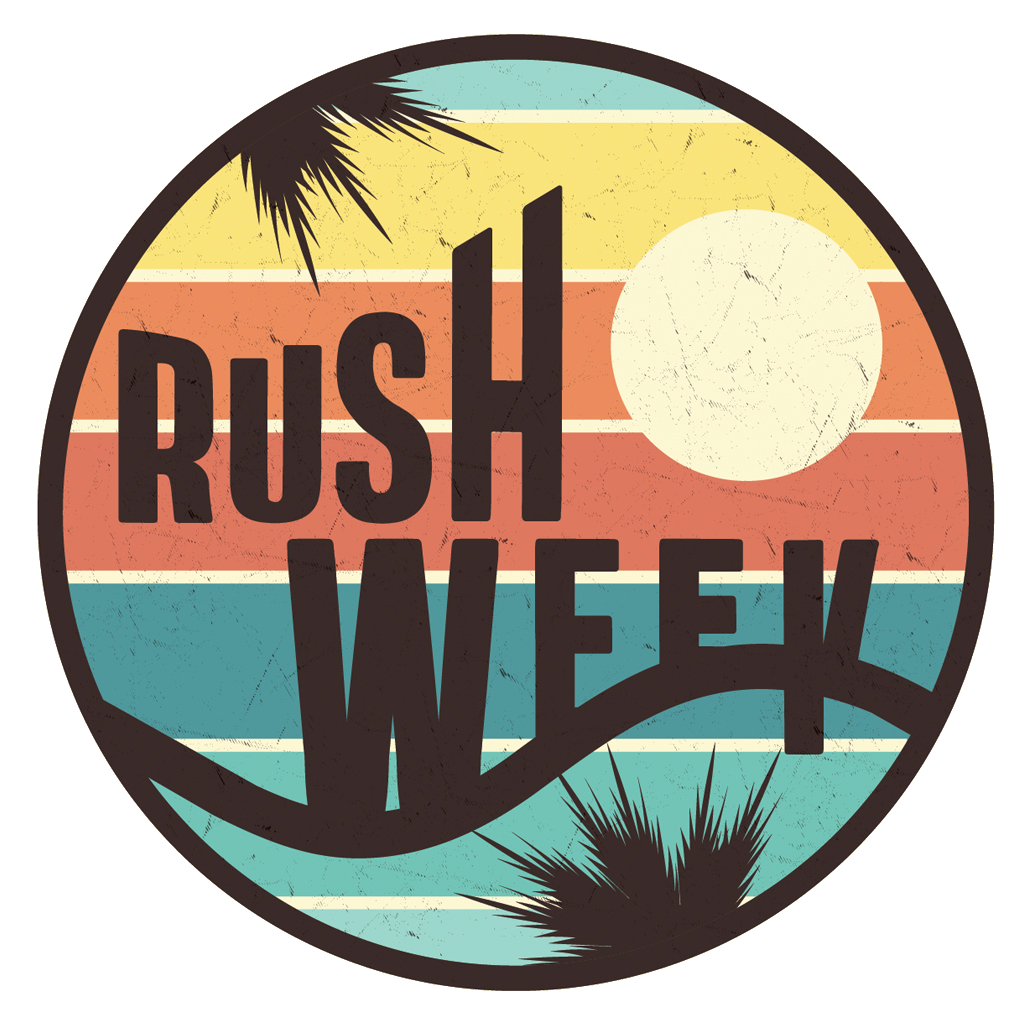 Completed 9th-12th grade students dive into this hybrid missional event called Rush Week in Panama City Beach, FL! 50% Camp and 50% Missions students will spend half their days working with local ministry partners and churches to show and share Jesus to their community. The other half of the days are filled with camp fun, activities, worship, and small groups! Rush Week allows our High School students the opportunity to see how the Gospel is shared outside of Texas and how they have been gifted in serving others in the Kingdom!
Rush Week usually happens towards the end of July each year and Mission Matching Funds are eligible to go toward the cost of Rush Week. (more details below on Mission Matching)
Rushmore
What's better than Rush Week…well, let's Rushmore!! Rushmore is a mission trip for current 10th-12th grade students to New York City! This experience gives students a place to hone in on their missional gifting while serving NYC Church Planters. At Rushmore students will get to interact and minister to state-side international communities and learn about different ways of sharing Jesus!
Rushmore usually happens during Spring Break in March each year and Mission Matching Funds are eligible to go toward the cost of Rushmore. (more details below on Mission Matching)
HUB International
There is something special that happens when you leave the US and serve others in their homeland. HUB International is a mission trip for completed 11th & 12th grade students overseas. Students will eat, stay, and live in an overseas community to learn how the Gospel is growing and can grow in places other than Texas.
HUB International usually happens in June each year and Mission Matching Funds are eligible to go toward the cost of HUB International. (more details below on Mission Matching)
Mission Matching
As a ministry we want to help students understand the scope or being a missionary and living a life on mission. One way we do that is by encouraging students to use and participate in Mission Matching. Instead of doing a fundraiser to earn funds towards mission trips we encourage students to work and earn their own way to each of these experiences. Like a missionary, we encourage them to find work to put those funds towards their trips and when they do The HUB Student Ministry will MATCH THOSE FUNDS!
Here's how it works…
Students who work and earn funds (up to $10/hr) and put those funds towards a mission trip, those funds will be matched and added to their trip total.
Example: Let's say your student babysits/walks dogs/mows lawns and makes $50 - your student fills out a 'Matching Form' and their $50 towards their trip - The HUB will give your student another $50 towards their trip now making their total $100.
Students may use Mission Matching up to 50% of their total cost of the trip minus the Deposit.
Deposits are not able to be submitted with "matching funds"
Another great way to earn funds like a missionary is to write letters to close family and friends explaining what they are doing (mission trip), why they are doing it, and ways to pray for or help pay for their trip. These funds cannot be 'matched' because they haven't worked for them but can be applied to the trip cost.
If you have questions about Missions please contact HUBstudents@HoustonsFirst.org
If you have questions about Mission Matching please contact Linda.Sproule@HoustonsFirst.org