If you are looking to find out more about or donate money to WARRIORS HEART — PTSD, addiction and chemical dependency treatment for active military, veterans, and first responders — you can find them on the web at http://www.warriorsheart.com/.
We apologize for any inconvenience.
Warrior's Heart is a weekly Bible study for men. We focus on clear biblical teaching in a 30-minute session, followed by real conversations around tables in a relaxed atmosphere. While men are encouraged to come weekly, it is not a requirement of the study. Join us and start your day off with focus and encouragement!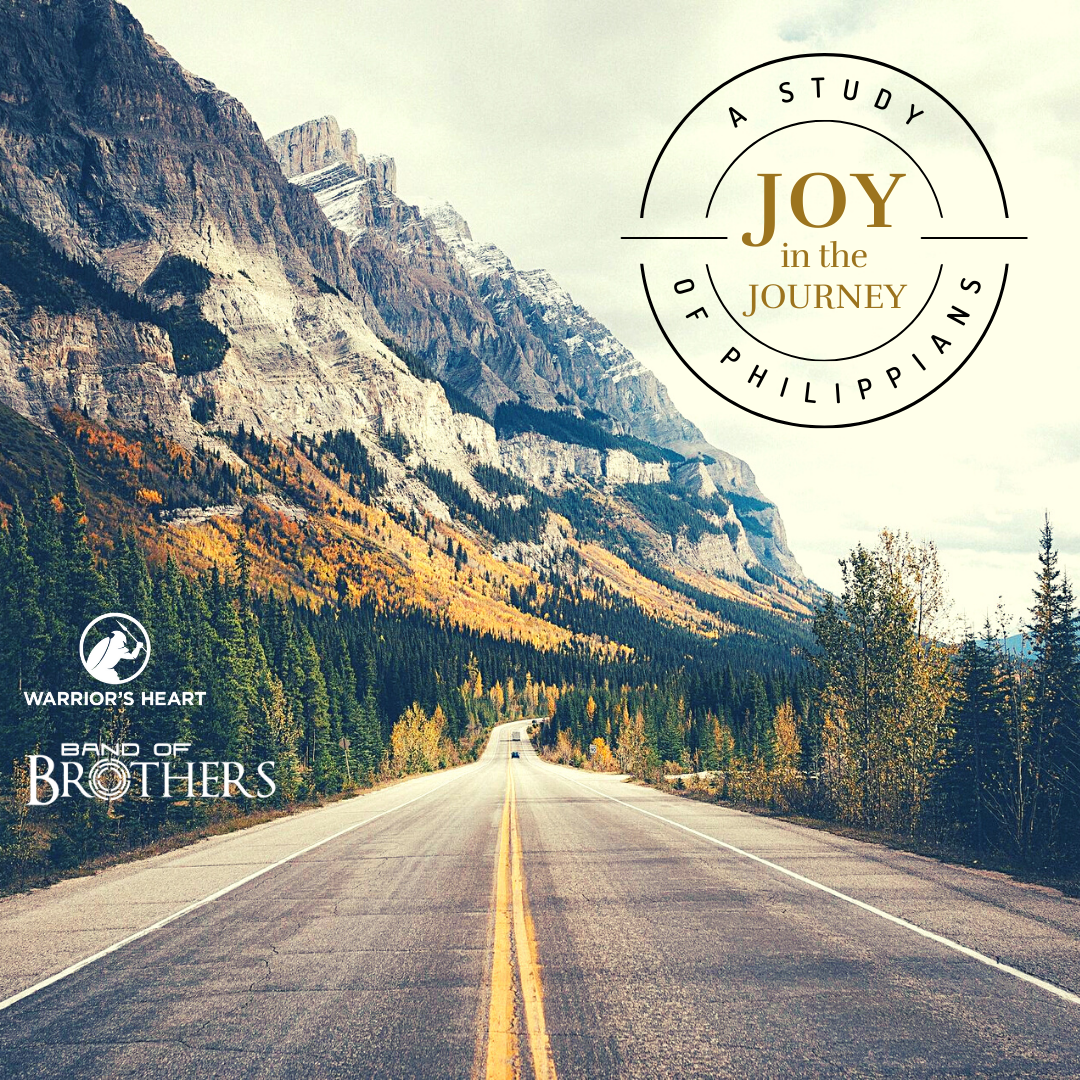 The title for our series this spring is "Joy in the Journey: A Study of Philippians". This series will focus in on Paul's prison epistle to the Philippians. Each week's lesson will be a stand-alone lesson that applies the verses to a core area of a man's life. This study will help us see how having a strong faith in the God of the Bible will allow us to walk in freedom, peace, joy, and victory no matter our external circumstances.
This spring you can join us Thursdays from 6:30–7:30a either in-person in the Garden Room (Rm 158) at the Loop Campus OR online via Zoom!
Thursdays, Jan 12 – May 4 @ 6:30–7:30a — Garden Rm or Online (Via Zoom)
Details
To stay up-to-date on the class, register for email updates here.
For up-to-date information, and to engaged in the Warrior's Heart community, "Like" our Facebook page.
Missed a lesson? No problem. You can listen to the lessons on our HFBC Band of Brothers Men's Ministry app. You can download the app for your device here.
---
If you are unable to attend in person, you can join us virtually. Please use the link below to join the study each week.